SAINT LOUIS, MO — The Board of Aldermen passes Mayor Tishaura O. Jones' American Rescue Act Plan Proposal on July 13. The Mayor's proposal will help St. Louis families that have been impacted by the COVID-19 crisis.
Previously Mayor Jones had proposed a $500 one-time payment to St. Louis families, but the President of the Board of Aldermen, Lewis Reed removed the initiative. Now, the Board of Aldermen had voted to restore Mayor Jones' proposal to provide $5 million in direct financial assistance for families that are impacted by the crisis.
The Board of Alderman had already included the initial $80 American Rescue Plan Act (ARPA) in the direct relief proposal and added some key amendments and additions according to Mayor Jones' priorities.
Mayor Tishaura O. Jones stated, "I'm proud that the St. Louis Board of Aldermen passed my American Rescue Plan Act direct relief proposal to boost vaccination rates, keep families in their homes and improve public safety by addressing the root causes of crime."
"I was grateful to work with Alderman John Collins- Muhammad and many others to restore $5 million in direct financial assistance to thousands of St. Louis residents, which will help families help put food on the table and get them back on their feet," added the mayor.
A few of the proposal's key amendments include:
$5 million for the St. Louis Board of Elections to expand ballot access in the city
Behavioral Health Provider funding.
Services for seniors & people with disabilities
Intergovernmental agreements, to provide services for youth, such as youth-led programming, year-round youth jobs program, and free public transit for young people
A severability clause to shield the funds and overall proposal from legal challenge, which is especially important with federal dollars
These are an overview of Mayor Jones' priorities that include:
$6.75 million in public health infrastructure
$63 million in direct, urgent economic relief
$14.5 million to address the root causes of crime and improve public safety
In addition, the Mayor's administration office released a legal memo that highlights how President Lewis Reid's economic corridors proposal falls outside U.S Treasury guidelines for the acceptable use of the funds, which is at risk of a clawback from the federal government.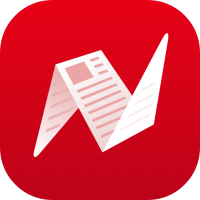 This is original content from NewsBreak's Creator Program. Join today to publish and share your own content.