St. Louis, MO – The 2021/2022 season of St. Louis Symphony Orchestra or SLSO welcomes new and returning guest artists to Powell Hall to celebrate the spirit and for this fall season of great performances.
SLSO's 2021/2020 season theme reflects the power and human spirit of the theme. That is defined from the subtitle of Joseph Haydn's Symphony No. 64—"Tempora mutantur" that translates to "The times are changed, and we are changed with them."
The SLSO fall season will bring artists that will leave powerful impressions for the St. Louis audiences. There will be five conductors and eight guest artists. The five conductors are David Danzmayr, Nicholas McGegan, Gemma New, Leonard Slatkin, and John Storgårds.
Eight guest artists will also be performing for the fall collaborations. They are Yefim Bronfman, Sasha Cooke, Kirill Gerstein, Ingrid Fliter, Víkingur Ólafsson, Simone Porter, Inbal Segev, and Nikolaj Szeps-Znaider.
Danzmayr was recently named as the Music Director Designate of the Oregon Symphony. Known as honorary and an awarded conductor for his exceptional interpretation of classical music, he will make his SLSO debut conducting Schubert's "Great" Symphony, and many others, this fall from November 19 to 20.
For Schubert's "Great" Symphony, Danzmayr will be working with Simone Porter, a professional violinist since ten years old. This will be Porter's first performance in concerts with SLSO.
McGegan is a returning artist for the SLSO. He has released more than one hundred albums, a music director, and an expert in Baroque music. This December 3-5 he will lead the orchestra in Nic McGegan's Bach.
New is formerly known as Resident Conductor of the SLSO and Music Director of the SLSO. She was the first woman to conduct the opening concerts of the orchestra's classical season back in the 2018 session. Sasha Cooke, a two-times Grammy winner mezzo-soprano, will join her and Elizabeth Chung for Poems, Tales, and Memories on November 27-28.
Slatkin served as the Music Director of SLSO as he championed American music and composers. Returning to SLSO, he will conduct the Made in America concerts on October 9-10.
Storgårds is also a returning artist to SLSO that will lead in Changing Times on October 15-16. Aside from being an accomplished conductor, he is also a critically acclaimed violin soloist. Kirill Gerstein is the pianist that will join Storgårds for the Changing Times performance.
Guest artist Yefim Bronfman, a Grammy award-winning pianist, will perform in Bronfman Plays Rachmaninoff's Third on October 1-2. Meanwhile, pianist Ingrid Fliter will perform on October 29-30 with violinist Nikolaj Szeps-Znaider in Fliter Plays Schumann. She will be performing Schumann's Piano Concerto.
Aside from accompanying Fliter, Szeps-Znaider will join SLSO for two other concerts, which are Mozart, Brahms, and Nikolaj, and Stéphane Conducts Shostakovich.
Víkingur Ólafsson, an Icelandic pianist, will perform his debut in Beethoven's Fifth Symphony concerts this fall, on November 13-14. On September 25-26, cellist Inbal Segev is performing Tchaikovsky's Fourth Symphony.
For more information about the artists, you can visit here.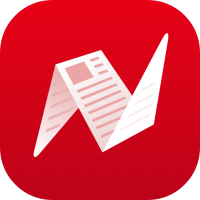 This is original content from NewsBreak's Creator Program. Join today to publish and share your own content.