ST. LOUIS, MO — It was in 2019, five years into her life as Clementine's founder and ice cream maker, when Keefe experienced a life-turning event that caused her small parlor to turn into one of the biggest in the tri-State area.
Keefe had always known her product was great but to be recognized by a board of ice cream chefs at the National Ice Cream Retailers Association meeting is another story entirely.
The meeting had a panel of professional chefs blind taste test more than six hundred batches of the cold treat and in 2019, Clementine's took the first, second, and third places - a first in the organization's one-hundred-year history.
Growing up in a large, poor Irish-Italian family made Keefe and her siblings often live in a world without ice cream. It all started to change, however, when her mom picked up a $2 hand-cranked ice cream maker at a garage sale.
She has never lost the connection with the treat's power to bring people together, often making batches of ice cream for her family which then grew into a love that never really went away. It wasn't until she grew dissatisfied with her marketing career, however, does her ice cream-making career truly begin.
"I was 38 with no husband, never saw my family, and rarely saw my friends," says Keefe. She admits to being able to make tons of money but felt she wasn't truly living and yearned for something that would be happy and free. That's how she had the idea to open up her own ice cream shop.
Seven years later, that dream manifested into one of the country's most significant ice cream brands - one with a multi-outlet enterprise with stores in Lafayette Square, Clayton, Southampton, Town & Country, and Lake St. Louis.
Keefe admits to not expecting that Clementine's would be so well-received, only relying on her insistence on creating high-quality, ultra-premium products as the foundation of her brand. It's not just consumers and professional chefs that have taken interest in her products.
Just last year, Keefe was invited to be a part of the James Beard Foundation's Women's Entrepreneurial Leadership program, an initiative that aims to counter the dominance of white men in culinary history. Keefe is the only one to be chosen from St. Louis and has spent the past year connecting and developing a network with fellow women culinarians across the country.
"I think having representation from here is huge because it shows that St. Louis is stepping up on the national food scene and that we have really cool concepts and women doing great things across the region."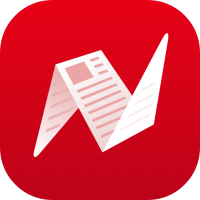 This is original content from NewsBreak's Creator Program. Join today to publish and share your own content.