ST. LOUIS, MO — On July 1st, Governor Mike Parson, alongside several legislative leaders and business owners, gathered at the offices of Greater St. Louis, Inc. to celebrate the signing of the "Wayfair Fix" bill into law.
With the bill signed, small businesses in Missouri are no longer required to collect sales taxes every time a purchase is made.
Missouri is the last state in the Tri-State area to pass this pro-small business policy that will help the Main Street businesses recover from pandemic side-effects and significantly boost state and local government revenues. It is also hoped to level the playing field for Main Street businesses and small businesses throughout the state.
"I am proud to sign this legislation that will help small Missouri businesses more fairly compete with large, online retailers," said Governor Parson.
This legislation aims to bring fairness and establish a tax code that benefits local businesses than out-of-state retailers that do not contribute to the continuity of small businesses. By doing so, the state will contribute to the growth of local communities and citizen employment.
This bill will turn Missouri into a more competitive state by eliminating TIFFs in flood plains and green spaces and capping CIDs at 27 years and more.
State Representative Rasheen Aldridge, a member of the Ferguson Commission, states that the bill also includes income tax relief for low and middle-income Missourians in the form of Earned Income Tax Credit (EITC) which will increase take-home pay, reduce poverty and improve outcomes in health and education.
"Hundreds and thousands of Missouri families will benefit from this," said Aldridge.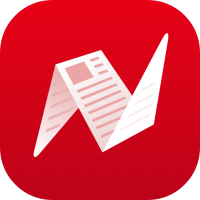 This is original content from NewsBreak's Creator Program. Join today to publish and share your own content.