ST. LOUIS, MO—Growing up in a family that cares for others was what made Ayomide Aruwayoje choose to be a part of the healthcare profession. Seeing her father, a priest, conjure up multiple programs for the homeless and members of the church, as well as her mother's childcare profession, motivated Aruwajoye to continue healing people in a different way.
This motivation then led Aruwajoye to continue her studies at the College of Nursing at the University of Missouri-St. Louis, where she earned her BSN in 2017. She's not just a year away from completing her advanced degree in the DNP Program.
Just last month, Aruwajoye was named one of the five inaugural recipients of the Loretta For Centennial Scholarship. She received the scholarship during a very emotional time as she confesses to having trouble finding finances for school. "I opened my email and saw congratulations. I read it like 13,000 times and I cried because I was so overwhelmed," she said.
The scholarship was established by the American Association of Nurse Practitioners in December 2020 to honor Loretta C. Ford, a nurse who helped establish the profession by creating the curriculum for the first nurse practitioner program in 1965. Aruwajoye admits that reading about Ford greatly inspired her to continue with her passion.
"Here goes this amazing woman who's done so many different things, so many amazing things and she's 100 years old and she's still setting a path for other nurses to aspire to, to want to be better and come up with these wild dreams to change healthcare," said Aruwajoye. "I think that that's amazing."
It is through that inspiration Aruwajoye manages to write about the struggles of working as a dialysis nurse throughout the pandemic, her father's struggle with pancreatic and colon cancer, and the emotional turmoil of having a parent have health issues while enrolled in a difficult academic program. In her application, Aruwajoye also talks about the dreams she shared with her father: a 10-year-plan to open a nursing school in Nigeria, her father's birth country.
When asked to further elaborate, she says, "He talks a lot about the changes he wants to make in their schooling system. With my medical background, we've talked a lot about possibly opening up a nursing school and being able to teach better health practices. In America, we're blessed that we have the opportunity to learn, but over there, they don't have those types of opportunities."
Due to her position as a dialysis nurse, Aruwajoye was able to work in various states and medical facilities. During her time in Boston she worked in one of the first COVID-19 hospitals and experienced firsthand how understaffed they were and how hard it was being away from family. "But then also knowing that as a nurse, you do have a responsibility to take care of people since you are blessed with the knowledge and the skill set to do it. You do have to step up," says Aruwajoye.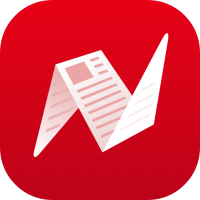 This is original content from NewsBreak's Creator Program. Join today to publish and share your own content.