ST. LOUIS, MO – The Saint Louis University has its unique mascot and a symbol of good fortune, the Billiken. The mascot and symbol can be spotted around the campus, but the statue of Billiken outside the Chaifetz Arena is the most noticeable representation.
A Billiken, similar to the SLU Billiken statue, disappeared in the 1940s, but it was found again in the 1990s. The current Billiken statue was made by the multi-generational Billiken family. Mary Frances Kinner Reid (A&S '39) remained involved with the university after graduating and then joining the alumni board.
In the early 1990s, at an alumni event, Reid spoke to President Lawrence Biondi, she mentioned that James Reid, her husband, had a stainless-steel foundry in O'Fallon, Missouri. Biondi gave a fiberglass Billiken to James, who then created a mold that would be used to create the Billiken seen on the SLU today.
There, a legend surrounding the Billiken statute It is said that if you rub your hand on its belly, it will bring luck, making many SLU students and sports fans are willing to try.
The initial tradition was when Joan Reid Milburn (A&S '78, Grad A&S '81) noticed the similarities between the Billiken and other statues that people rub for good luck. The idea was introduced and has become a tradition until today.
The Reid family first presented the Billiken as a campus icon at an SLU basketball game in November 1995 and since then several statues of the Billiken were placed around the campus. In 2009, the Reid family even donated the statue for St. Louis University High School in memory of students who passed away that same year.
The Reid Family will continue its tradition of being a Billiken.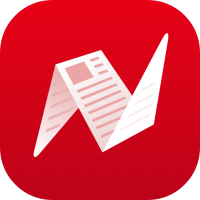 This is original content from NewsBreak's Creator Program. Join today to publish and share your own content.