SAINT LOUIS, MO — Craving for some good Japanese restaurants near you? Head on to this list to find out the best sushi bars, restaurants and Japanese food in the area.
Disclaimers: all are taken from the highest-rated sushi bars and restaurants from yelp.com.
1. Indo
Located at 1641D Tower Grove Ave, St. Louis, MO 63110, opens from Monday to Sunday from 5 p.m. to 10 p.m.
Indo serves contemporary Asian cuisine, including South East Asian cuisine—laksa, gyoza, Poke Bowl, Laarb, etc.—and nigiri—Hotate, Hirame, Sake, Hamachi, etc. They also serve beer, cocktails, sake, wine and other alcoholic drink.
"Overall the quality is superb and makes the price point of the dishes worth it. The wait staff was extremely professional and the service was exceptional. My recommendation is for the restaurant manager to standardize the menu." — Julie D. on Yelp.
2. Nudo House
Located at 11423 Olive Blvd, St. Louis, MO 63141, opens from 11 a.m. to 8 p.m. every Monday to Sunday.
Nudo House was established in 2017, with best-selling menus like Banh Mi, Pho, ramen and spring rolls. Based on the review, most people come here to try their ramen.
"…My favorite is the Curry Up Ramen bowl. It's big enough to provide 2 meals for me. I could eat the Tempura chicken on its own, but it's so good in the liquid. Very fresh, very hot, very quick and delicious food, you must give it a try." — Julia G on Yelp.
3. Sushi Koi
Located at 4 N Euclid Ave, St. Louis, MO 63108. They serve customers for take-away and delivery only, from Tuesday to Thursday from 4 p.m. to 9.30 p.m. and Friday and Saturday from 4 p.m. to 10 p.m.
Chef Whitney has a huge passion for sushi and has over twenty years of experience in sushi, specializing in sashimi, chirasi and nigiri. If you are in the area, give her signature dish Hamachi Garlic Ponzu and Vegan Dragon Roll a try.
"…Sushi Koi does not necessarily offer exotic nigiri options during the pandemic but what they do offer is reliable. We always get some salmon, yellowtail, and Salmon Roe which are fresh and cut in generous portions…And thank you for supplying my family with weekly enjoyment during such a challenging year!" — Scott B review on Yelp.
4. Zen Thai & Japanese Cuisine
Located at 9250 Watson Rd, St. Louis, MO 63126, opens from 11 a.m. to 3 p.m. and 4.30 p.m. t0 9 p.m. on Monday to Friday; 11 a.m. to 9.30 p.m on Saturday; and 12 p.m. to 8.30 p.m. on Sunday.
Established in 2006, they serve Thai and Japanese food, at an affordable price to customers. As they serve Thai and Japanese food, they have menus like tom-yum, larb, pad thai, teriyaki, katsu, udon, and various nigiri.
"This place has surprisingly good sushi. My main go-to is Chirashi with just Salmon. Every time I order this, the salmon taste and smells fresh. For appetizer I get the curry puff—it is a deep-fried savory puff with a curry flavored filling. I could eat a dozen of these puffs. I love this place." — Dan M. on Yelp.
5. Tokyo Sushi
Located at 3729 S Lindbergh Blvd, St. Louis, MO 63127, opens from 11 a.m. to 2.30 p.m. and 4.30 p.m. to 9.30 p.m. from Monday to Friday and 12 p.m. to 10.30 p.m. every Saturday.
Tokyo Sushi is a family-owned restaurant since 2005, combining quality and flavor with a casual atmosphere. They serve fresh sushi and other Japanese cuisines. They also make the well-known California Rolls to their own creation, the Sunset Hill Roll, and have monthly special rolls.
"Probably the best sushi in all of St. Louis County. Good interior lighting makes it an ideal place to take a date too. I've always preferred a seat at the sushi bar as their knife work is always impressive." — M. F. review on Tokyo Sushi on yelp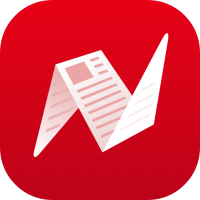 This is original content from NewsBreak's Creator Program. Join today to publish and share your own content.