SAINT LOUIS, MO — Are you looking to get your body stronger? Here in St. Louis, there are plenty of gyms with classes and programs that can help you. You can find gyms that fit your needs with the different programs and find the perfect program for you, whether you are new to fitness or already a pro.
Here is our list of the five best gyms around St. Louis:
Location: 854 Hanley Industrial Ct, Brentwood, MO 63144.
Titanium Fitness not only provides you with workout routines and classes, but also educates you about food basics and gives support for your fitness journey to build a healthy body and mind.
"If you're looking for results and a personalized plan to help you reach your goals you must check out Titanium Fitness. Chuck and Diana are non-intimidating professionals. On my first visit, Chuck asked pointed questions, listened and then tailored a plan to help me reach my goals. Chuck helped me understand more about my own health, fitness and capabilities. Thanks to Chuck I've been able to improve my muscle definition, nutrition and even sleep. Money well spent! I wish I would have signed up with Chuck sooner." – Holly on Yelp
Operation hours: Monday - Saturday open 24 hours and Sunday 12 a.m. – 12 a.m. the next day.
Location: 3111 Sutton Blvd, Maplewood, MO 63143
Forward Fitness offers many kinds of programs and will support your fitness journey to get the result you wanted. Besides the fitness classes and programs, they also offer nutrition coaching.
"Joining the Forward Fitness community has been the best investment in my health I could ever imagine. Each of the knowledgeable, supportive, inspiring and encouraging trainers have helped me discover my strength, both physically and mentally. I've learned how to make better choices with my nutrition, in addition to consistently being more active." – Aubrey on Yelp.
Operation hours: Monday - Wednesday 5 a.m. – 8.30 p.m., Thursday 6 a.m. – 8.30 p.m., Friday 5 a.m. – 6.30 a.m., Saturday 7 a.m. – 1 p.m., and Sunday 9 a.m. – 11 a.m.
3. Dragonfly Fitness & Training
Location: 5101 Hampton Ave, Saint Louis, MO 63109, Saint Louis Hills
Dragonfly Fitness & Training has been empowering women and help them be strong, confident and healthy. The Dragonfly Fitness is a group and personal training studio for women.
"I have been going to Dragonfly for almost 3 years now and it keeps getting better and better every year. I have always been an athlete and their workouts have kept me interested and challenge me every step of the way. I can say one of the best things about this wonderful gym is that they are able to help me with every hurdle that's thrown my way." – Lauren on Yelp
Operation hours: Monday and Wednesday 6 a.m. – 7.15 p.m., Tuesday and Thursday 6 a.m. – 6 p.m., Friday 6 a.m. – 9.45 a.m., and Saturday 7.15 a.m. – 11 a.m.
Location: 4151 Lindell Blvd, Saint Louis, MO 63108, Central West End
If you are looking for fun classes that focus on boxing and kickboxing, The Boxing Gym is the place for you. The classes will be taught in a boot-camp model.
"Just started my first class last night of kickboxing. Bao is incredibly personable and a great teacher. He helped me with proper form and technique. Highly recommend this location for boxing/kickboxing classes. They offer a lot more too. Check it out." – Monica on Yelp
Operation hours: Monday - Friday 7 a.m. – 8 p.m. and Saturday 9 a.m. – 12 p.m.
https://www.instagram.com/p/CQYvtqaBp8L/?utm_source=ig_web_button_share_sheet
Location: 8384 Musick Memorial Dr, St. Louis, MO 63144
This fitness center will offer you a session alternating between cardio-work and weight training lead by the instructor. This place is perfect for you if you are looking for a fun and fast-paced workout.
"BEST WORKOUT CLASS EVER!! I think I have found the class that I have been looking for. As someone who usually runs on treadmills at the gym and then does a strength training exercise shortly after, I feel very comfortable with Shred's type of workout. The instructors are simultaneously coaching the half of the class that is on the treadmills while giving direction to the other half that is on the floor." – Rachel on Yelp
Operation hours: Monday and Wednesday 4.30 a.m. – 7 p.m., Tuesday and Thursday 4.30 a.m. – 7.15 p.m., Friday 4.30 a.m. – 5.45 p.m., Saturday 6 a.m. – 4.30 p.m. and Sunday 6 a.m. – 5.45 p.m.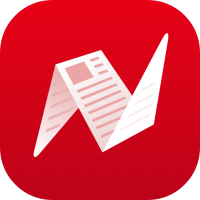 This is original content from NewsBreak's Creator Program. Join today to publish and share your own content.