ST. LOUIS, MO — Laumeier Sculpture Park has announced its 2021 In Residence program participants.
They are Visiting Artist In Residence Aida Šehović, Cultural Thinker In Residence Elvir Mandžukić, and Community Artists In Residence Alejandro Franco & Kelly Jimenez and MarkPagano.
This program supports Laumeier's goal of serving as a gathering place for
diverse social engagement by bringing other forms of artistic and intellectual practice into the public spaces of the Park.
The Visiting Artist In Residence creates an opportunity for accomplished artists from outside the region to conduct research, meet St. Louis community members, and explore issues of importance to this region.
This time, Bosnian-born artist Aida Šehović, the founder of ŠTO TE NEMA ("Where have you been?" in Bosnian), will make two visits to St. Louis in 2021, during which she will join with the local Bosnian community around the ideas of history, outlets for remembrance, displacement, mourning, and community healing through monuments and public engagement.
Meanwhile, Laumeier's Cultural Thinker In Residence program appoints someone to engage with Laumeier over the course of one year.
There will be Bosnian-born community organizer, Elvir Mandžukić, who will work with Šehović to bridge connections and develop productive partnerships with St. Louis community members.
They will further explore the generational shift of consciousness within the St. Louis Bosnian community and the possibility of future monuments, both static and nomadic.
The Community Artists In Residence program provides opportunities for local artists to expand their practice and engage with the community through workshops, events, and discussions hosted by Laumeier.
Two Colombian-born artists, Alejandro Franco and Kelly Jimenez, will share their love of nature and are seeking ways to celebrate and maintain it.
Currently, they are creating stained glass imagery from single-use plastics, and they will engage with the community through Discover Laumeier, conversation series, and Laumeier After Dark.
Also, there will be Mark Pagano, a singer/songwriter, touring musician, recording artist, and educator currently working in St. Louis. He will create programs for upcoming Discover Laumeier events and the 2021 summer Teen Art Program.
For more details on upcoming programs and events with the 2021 Laumeier In Residence participants, visit http://www.laumeier.org/calendar.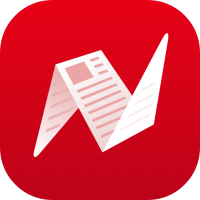 This is original content from NewsBreak's Creator Program. Join today to publish and share your own content.