SAINT LOUIS, MO — The Saint Louis Laumeier Sculpture Park has announced its fall 2021 exhibition, which features a solo exhibition of work by artist Aida Šehović. The exhibition will display the archive of ŠTO TE NEMA and will be on view from September 25 through December 19, 2021 in the Aronson Fine Arts Center's Whitaker Foundation Gallery.
The exhibition is to explore the theme of remembrance, connection and strength of the community through Aida Šehović: ŠTO TE NEMA. The exhibition that will be displayed is an archive of the Bosnian-born artist Aida Šehović. The nomadic monument titled ŠTO TE NEMA is Bosnian with the meaning of "where have you been".
ŠTO TE NEMA monument is to honor the victim of the Srebrenica genocide, where more than 8,372 Muslim men and boys were systematically executed. This exhibition at Laumeier will also feature a collection of more than 8,372 fildžani (small porcelain coffee cups) donated by Bosnian families from the diaspora, posters from the project and a photo installation of the related body of work titled Family Album, 2018.
Šehović stated, "The total number of fildžani roughly corresponds to the growing number of the body remains found, identified and buried to date. Uniting survivors and everyone else directly or indirectly affected by genocide, ŠTO TE NEMA creates an inclusive space allowing us to confront the universal issues surrounding genocide by remembering, mourning and healing together as a unified community."
The exhibition will also connect to the first and second generation of Bosnians in the St. Louis area. This is because St. Louis has a large population of Bosnian immigrants and the community has a major on the broader fabric of the region's cultural life.
This exhibition will be a space where the community can connect and heal through the display of Šehović: ŠTO TE NEMA.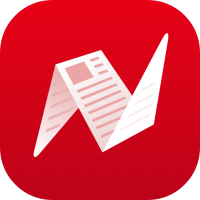 This is original content from NewsBreak's Creator Program. Join today to publish and share your own content.