SAINT LOUIS, MO — Laumeier Sculpture Park is pleased to inform that its board of directors has recently changed. This spring, the board chose a new President, Travis Sheridan, and a new Treasurer, Stephanie Copp Martinez. They will join current Vice President Alison Ferring and Secretary Kerrin Kowach, who were elected in 2016 and 2020, respectively, to form a new Executive Committee for the sculpture park.
Matt Harvey, who served as Laumeier's Board President from spring 2018 to spring 2021, is replaced by Travis Sheridan. Matt's three years in charge spanned a period of significant change, which included the search for and hiring of current Executive Director Lauren Ross in 2018, as well as the organization's navigation through the many uncertainties and obstacles that came with COVID-19's arrival.
Additionally, Laumeier has chosen three new board members: Amy Hauft, Kelley McCarthy and Carlos Zamora, in addition to the changes on the Executive Committee.
Each of these board members contributes a distinct set of skills and commitment to advancing Laumeier's short- and long-term objectives, as described in the organization's new strategic plan for 2021-22. Laumeier has begun work to make the Park more egalitarian and inclusive, increase message and outreach and improve board and staff operations.
All board members assist Laumeier in achieving its goals in terms of programs and community engagement, as well as ensuring the organization's long-term viability.
"We are thrilled to welcome new members and salute the passing of the torch to new Executive officers," says Laumeier Executive Director Lauren Ross. "We could not do what we do as an organization without the energy and efforts of our board members—those who have served for a long time as well as those who have joined more recently. This cohort brings an incredible array of knowledge, experience, and expertise."
Laumeier is governed by a board of directors made up of committed community people who are enthusiastic about the organization. New members join the board, and some choose to leave, while executive officer roles have two-year terms that can be renewed. The board of the Laumeier Sculpture Park now includes 22 voting members.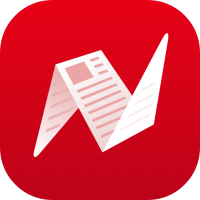 This is original content from NewsBreak's Creator Program. Join today to publish and share your own content.