SAINT LOUIS, MO — Big Muddy Adventures is offering programs on the Mississippi River. Including a tour, canoeing, night paddling, a campfire gourmet dinner and many more. Here are some of the programs they have in store.
STL Riverfront Adventure programs offer a tour of St. Louis via the Mississippi River. Guests will see the Chain of Rocks Bridge, wildfires, contemporary and historic bridges, historic landmarks, the Gateway Arch and more. The tour will stop at an island for lunch and a dip into the muddy waters of the Mississippi River.
Full Moon Float programs offer a canoeing program through the Great Rivers on full-moon nights. They will stop at the river island for a campfire gourmet. The program starts at around 2 - 5 p.m. and ends around 11 p.m.
Rivertime Supper Club program offer paddling in the afternoon and dinner in the evening. Exhausted guests will be served a campfire gourmet dinner at twilight. The program starts at 2 - 3 p.m. and ends around 9 p.m.
Downtown STL Microadventure offers a 45-minute tour across the heart of Downtown St. Louis. Guests will see the historic Eads Bridge, historic landmarks and the Gateway Arch. The trip only runs on the first Friday of each month with a few random dates.
Ozark Day Trip program offers a family-friendly day trip across the Ozarks river, where guests will paddle along the river on a canoe or kayak. The program starts at 9:30 a.m. and ends around 1:30 p.m.
The Big Muddy Adventures also offers custom trips. Guests may choose how their trips went, including Private Island Dinner, Beach Picnic & Swim Party, Paddle the Confluence of the Great Rivers, Downtown STL Sunset Paddle, Missouri Wine Country Overnight Expedition, Lewis & Clark Historical Sites Tour, Birdwatching, Pedal/Paddle the Katy Trail & Missouri River, SUP the Ozarks and MR340 Training Paddle.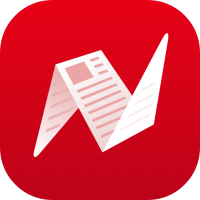 This is original content from NewsBreak's Creator Program. Join today to publish and share your own content.