SAINT LOUIS, MO — The deputy university librarian at Stanford University, Mimi Calter, was appointed as the vice provost and university librarian at Washington University in St. Louis. Calter will join the university this fall. Carter has succeeded Denise Stephens who is now serving as dean of libraries at the University of Oklahoma.
Calter will lead the Washington University Libraries, with a system of ten campus facilities and its 140-person staff of expert librarians, curators and archivists. She will be responsible for strengthening print and digital collections, developing programming in support of research, teaching, learning and collaborating with scholars on and off-campus.
Mimi Calter stated, "I'm very excited to be joining the Washington University Libraries and to continue to build the libraries' tools for the support of teaching, research and learning. From Special Collections to Digital Library Program Services and Data Services, the libraries are clearly a key partner for faculty and students. As the university engages in strategic planning, I look forward to growing and deepening that relationship."
Calter has been working with Stanford Libraries for sixteen years. Her role has helped developing the library with an $84 million budget, led its 400-person staff, expanded digital technologies and repositories and managed capital projects, including the relocation of the second-largest campus library and development of the David Rumsey Map Center.
She is an undergraduate with an English degree from the University of Pennsylvania and a graduate degree in business administration and library and information science from Drexel University.
Douglas Dowd, professor of art at the Sam Fox School of Design & Visual Arts and of American culture studies in Arts & Sciences, and faculty director of the D.B. Dowd Modern Graphic History Library and the other 12-member search committee selected Mimi Calter to work in her new current role.
"The committee saw her as a great fit for this moment as an advocate, thinker, and leader. Above all, we were looking for someone to lead University Libraries in partnership with the WashU research enterprise, in addition to its traditional role in support of teaching and learning. We're confident that Mimi Calter will take the libraries to a new level. We are thrilled to welcome her to campus." Douglas Dowd adds.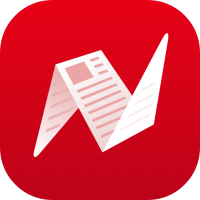 This is original content from NewsBreak's Creator Program. Join today to publish and share your own content.