SAINT LOUIS, MO — Forest Park and City of St. Louis leaders and supporters gathered together on June 1, 2021 for a ribbon-cutting ceremony on the Anne O'C Albrecht Nature Playscape.
Attendees for the event were informed by speakers, including City of St. Louis Mayor Tishaura Jones, Forest Park Forever President and Executive Director Lesley Hoffarth, and City of St. Louis Director of Parks, Recreation & Forestry Greg Hayes.
After the ribbon-cutting ceremony, less than twenty four hours later, the fences that had been up for two years due to the construction were put down, welcoming visitors of all ages to enter the Playscape with curiosity, enthusiasm and appreciation. All-day long, the team heard exciting comments from kids and grown-ups finally able to visit the Playscape.
The highly anticipated park with nearly two years of construction in transforming seventeen acres of turfgrass into one-of-a-kind experiential playscapes with natural landscapes. The project was funded by donors to the non-profit conservancy Forest Park Forever and completed in partnership with the City of St. Louis.
Located in the heart of Forest Park near the World's Fair Pavilion, the Anne O'C Albrecht Nature Playscape was built with purpose of children to connect with nature and engage all their senses to explore, discover and learn. The Park features nine distinct activity areas including a Sensory Garden, Spring, Meadow, Mounds, and Wetland—and a series of accessible paths and boardwalks that connect them.
The Anne O'C Albrecht Nature Playscape was developed, designed and created by a team of national experts in design, architecture, urban planning and design, landscape architecture and play spaces, together with the Forest Park Forever, the City of St. Louis and local leaders in the areas of child development, experiential and outdoor education, play and access.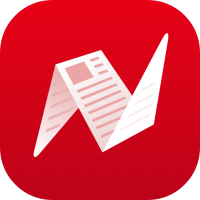 This is original content from NewsBreak's Creator Program. Join today to publish and share your own content.