ST. LOUIS, MO — A letter had been sent by Missouri Attorney General Eric Schmitt directed to the Environmental Protection Agency and the United States Army Corps of Engineers.
In the letter, AG Schmitt expressed his disagreement with the changes to the Navigable Waters Protection Rule.
Earlier, Environmental Protection Agency (EPA) Administrator Michael Regan and the Army Corps of Engineers released a statement on Wednesday, June 9, 2021, that announced their intent to revise the rule.
The AG highlighted the importance of the state's management and criticized the 44th President's WOTUS rule for local communities.
"Missouri's farmers and ranchers have been tending to their land for generations. They don't need another federal government land grab threatening their livelihood and ability to make a living," said Schmitt. "President Obama's Waters of the United States rule was a disaster for Missouri's farmers, ranchers, and small businesses – we cannot return to that level of unprecedented federal overreach and intrusion."
Missouri Farm Bureau President Garrett Hawkins also concurred with AG Schmitt's position.
"The Navigable Waters Protection Rule protects water quality, provides certainty and clarity, and keeps the federal government in its lane. We applaud Attorney General Schmitt for putting the Biden Administration on notice that any rewrite pushing the limits of the Clean Water Act will not go unchallenged," said Hawkins.
Missouri Cattlemen's Association President Patty Wood expressed her support for AG Schmitt and said the change to the WOTUS rule would affect the Missourians greatly.
"Going back to the WOTUS rule is a slap in the face to farm and ranch families. The rule was a pervasive invasion of private property rights where the EPA literally had complete control of every drop of water in the country from a mud puddle to a farm pond," added Wood. "We fully support Attorney General Schmitt's efforts to push back on the reconsideration of the Navigable Waters Protection Rule."
The full letter can be found here: https://ago.mo.gov/docs/default-source/press-releases/2021-06-15---letter-to-epa-and-army-corp-re-wotus.pdf?sfvrsn=52ffd0d4_2.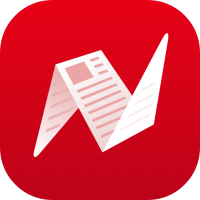 This is original content from NewsBreak's Creator Program. Join today to publish and share your own content.