ST. LOUIS, MO — Eric C. Castulik, 36, of Marble Hill, was sentenced to 96 months in prison by United States District Judge Stephen N. Limbaugh, Jr. after he pled guilty to being a felon in possession of a handgun.
A search warrant was conducted at Castulik's residence on November 18, 2020. At the time, he was at home. Investigators immediately seized two weapons and a small amount of methamphetamine at the site.
One of the firearms, a Smith & Wesson.22 caliber rifle, was equipped with a 25-round extended capacity magazine. Castulik stated that he was aware that he was a convicted criminal, as well as the fact that possessing firearms was illegal for him.
The Bollinger County Sheriff's Department and the SEMO Drug Task Force worked together to investigate this case. The prosecution was conducted by Assistant United States Attorney Julie A. Hunter.
Federal prosecutors can charge someone suspected of illegally selling, buying, having, or using a firearm with a variety of offenses. There has been a significant will to take a severe position against gun crimes at the federal level to get dangerous criminals off the streets.
When the sale or transit of firearms crosses state boundaries, federal gun charges are brought against people who are improperly buying, selling, having, or using them.
Possessing a restricted weapon is typically punished as a misdemeanor, though it can also be tried as a felony in specific circumstances. Misdemeanors are offenses that carry a maximum sentence of one year in jail, whereas felonies carry a sentence of at least one year in prison.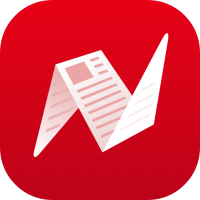 This is original content from NewsBreak's Creator Program. Join today to publish and share your own content.