SAINT LOUIS, MO — Missouri Attorney General Eric Schmitt filed a civil lawsuit against an illicit massage business, Royal Day Spa, located in St. Louis County. This lawsuit is the fifth filed by Attorney General Schmitt as part of his Office's Hope Initiative to combat human trafficking in illicit massage businesses.
Schmitt emphasized how dangerous the human trafficking problem and promised to keep Missourians safe.
"Human trafficking is a scourge on our society—a dark underworld that traps victims and reaches to all corners of the globe, including right here in Missouri," said Attorney General Schmitt. "Through my Office's Anti-Human Trafficking Task Force and our Hope Initiative, we will continue to investigate human trafficking across the state, shut down illicit massage businesses and work to end this scourge in Missouri."
The civil suit began when Crestwood Police Department made several traffic stops and identified three male residents who reported their experiences at the Royal Day Spa. They confirmed that sexual activities and favors are offered inside the spa. The price is ranging from $60 plus a tip costs from $20 – $40.
Additionally, Royal Day Spa was featured on websites like RubMaps.ch and USASexGuide.nl, where users post their "experiences" at massage businesses, often including graphic descriptions of sexual favors or activity that took place at that massage business.
The lawsuit also notes that Royal Day Spa is consistent with the indicators of an illicit massage establishment, which has its front windows covered, and that it is open until very late at night, among other noted signs of an illicit massage business. For the residents who would like to help identify the indicators for illicit massage businesses, the list can be found here: https://ago.mo.gov/docs/default-source/press-releases/2019/6-18-2020-ht-one-pager-draft.pdf?sfvrsn=5e6da430_2.
As part of the Hope Initiative, Missouri Attorney General Schmitt has also previously filed civil suits against four other dubious massage businesses in Cole, Laclede Clay, and Jackson Counties.
The Hope Initiative was launched by Missouri Attorney General Eric Schmitt in October of 2020, with an aim to crack down on illicit massage businesses operating in Missouri.
AG Schmitt has repeatedly stated that the goal of his office is to make Missouri the most inhospitable state for human trafficking in the union, and the Hope Initiative is another tool the Office is using to accomplish that goal. In addition, other state attorneys general and law enforcement have seen the structure and successes of the Hope Initiative and making it a model that can be implemented on a national level.
The Hope Initiative will continue to work to shut locations down, file civil suits wherever possible and work with local police and prosecutors to hold these massage businesses criminally accountable.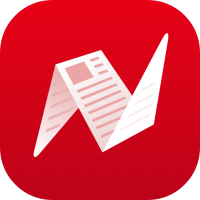 This is original content from NewsBreak's Creator Program. Join today to publish and share your own content.