This guide does not examine every available attraction in Syracuse. It focuses on only five. But these specific attractions are worthwhile experiences for anyone who is visiting the city.
1. Erie Canal Museum
Located at 318 Erie Boulevard East, this museum focuses on the Erie Canal, a 363-mile waterway that connects the Atlantic Ocean with the Great Lakes via the Hudson River in upstate New York. The museum is housed in the Syracuse Weighlock Building. Constructed back in 1850, this building at first functioned as a weigh lock; utilized as a scale to weigh the boats traveling on the Erie Canal and determine how much each boat would pay for a toll. Then in 1883, New York State put an end to the toll charges; over $121 million in tolls had been collected and it was a much larger amount than the $7 million for the Canal's construction costs.
The Weighlock Building was used as both a dry dock for boat repair and a New York State office building. In the 1950s, the New York State government planned to demolish the building in order to construct an interstate highway. But a determined coalition of the Onondaga Historical Association, the Canal Society of New York State and the Junior League of Syracuse successfully persuaded the government to spare the Weighlock Building. The proposed highway was moved to the east of the building's location. As for the edifice itself, it was eventually converted to the Erie Canal Museum, opening its doors to the public on October 25, 1962.
The permanent exhibits focus not only on the history and construction of the Erie Canal but on other aspects of Syracuse's history and culture like blues and folk musician Elizabeth "Libba" Cotten, who spent her twilight years in the city. The museum also has equally intriguing rotating exhibits. Among the notable past exhibits, there was one displaying Erie Canal postcards from the first part of the 20th century. Another, utilizing historical images and writings, illustrated the Canal's impact on women who labored on it and traveled on it.
2. Everson Museum of Art
At 401 Harrison Street, this museum exclusively showcases American art. It has more than six thousand ceramic objects, one of the largest collections of ceramics in this country. The museum also has hundreds of paintings, including landscapes of New York State by New York State artists. Visitors can also marvel at sculptures, photographs, works on paper, and videos. The museum even has a botanical showcase, the Tree of 40 Fruit. This attractive multihued tree produces stone fruits like peaches, plums, and cherries.
3. Milton J. Rubenstein Museum of Science and Technology (MOST)
Visitors of all ages to this place at 500 South Franklin Street can participate in various interactive exhibits. There's Ham Radio which instructs people how to operate the ham radio in order to communicate without Internet connection or cell phone reception - convenient for times of power outages. At the Earth Science Discovery Cave, folks can get an education in geology through various spectacles and activities, such as learning about topography by piling sand high and digging it deep.
A particularly unique showcase is Toothpick World; it consists of impressive models of the world's tallest buildings constructed from toothpicks and glue. People can also observe the astronomical presentations at the Dr. and Mrs. Herbert J. Silverman Planetarium and view visually stunning three-dimensional films at the IMAX Dome theater, the Bristol Omnitheater.
4. Museum of Intrigue
This unique museum is on the third floor of Destiny USA, a shopping and entertainment complex at 9090 Destiny USA Drive. The Museum of Intrigue provides memorable interactive game experiences for visitors. What's a game experience like? Well, tourists get to choose what mystery they want to participate in.
For instance, there's a virtual Sherlock Holmes mystery called A Study in Intrigue and there's an adventure called Murder at the Museum where one of the visitors is accused of murder. In the course of whatever adventure they choose, participants figure out clues and encounter actors who play bizarre characters such as an eccentric security guard and an individual who, like Oscar Wilde's creepy literary character Dorian Gray, is eternally youthful. There are no time limits to solve whatever mystery people choose so they can partake in it as long as they wish. The Museum of Intrigue's activities are fun for visitors of all ages.
5. Onondaga Historical Museum
This museum at 321 Montgomery Street is dedicated to the history of Onondaga County with both temporary and permanent exhibits. Especially enlightening is the presentation Freedom Bound: Syracuse and the Underground Railroad, which illustrates through multimedia sources how Syracuse residents helped runaway slaves escape to Canada during the mid 19th century. Another fascinating exhibit, Syracuse China: Fired Forms of the American Experience, informs people on the Syracuse China company and how its products, particularly dinnerware, have been used in American society throughout history.
These attractions are five good reasons to visit Syracuse. People who haven't yet seen them will be pleasantly surprised. Folks who have already seen them will enjoy revisiting them because like all worthwhile attractions they're always stimulating and entertaining.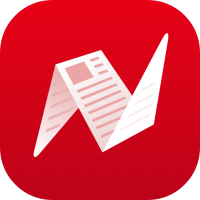 This is original content from NewsBreak's Creator Program. Join today to publish and share your own content.