Don't destroy the present by worrying about tomorrow
Where do you see yourself in five years?
Have you ever answered that question and found yourself in that position five years later? Probably not. I know the change between who I was at 25 and who I was at 30 was such a wide gulf my 20-year-old self wouldn't have been able to predict who I would become.
We are constantly growing and changing, but we don't tend to notice it at the time. It isn't until we reach a point and look back on our lives that we realize the journey we were on.
Goals are important, but as we hit overload on self-improvement information, we start believing we can and should plan life five years in advance. It isn't just self-improvement, the where do you see yourself in five years has been a standard interview question for decades (side note: never tell the interviewer you see yourself in their job, they won't laugh, and you won't get the job).
The Five-Year Plan
It's impossible to know exactly where you will be in five years and that's part of life's excitement! You can make a plan, but that doesn't mean it will pan out as you expect because life loves throwing wrenches in your path. If you were to rewind five years, are you where you thought you would be? How many times have your plans been derailed and you've had to recalibrate? Could you have predicted where you are now five years ago?
It's easy to feel as though life will always be miserable or that you will never enjoy your job or that you will never embrace the positive aspects of self-improvement and personal development. When you turn it around, the feeling is like no other.
Life is challenging, it's touched by suffering and sadness, but also moments of sheer joy and sometimes… euphoria. When those difficult moments come, the first thing that hits the back burner is the nonsensical five-year plan you've already amended a dozen times.
The point is, you can't know everything in advance and even if you could, would you really want to?
Just because I don't advocate 5-year or even 10-year plans, doesn't mean I'm not a passionate proponent of short-term goals. No goal is not the answer, you need to have drive and goals can help you stay on track. Your short-term goals should keep you heading in the right direction.
Your short-term goals should align with your purpose, whatever that might be. The point is that with your short-term goals set, you're moving in the right direction, but where you end up and where you go from there… well, that's just anyone's guess. It's pointless trying to predict it, and really, who cares? If you're caught up worrying about what will happen in five years, then you're not living in the here and now and that's where the action is.
You don't know everything, you don't have the answers, but you have faith in yourself and you believe that you're capable of great things. That's what you need moving forward, that's what you need far more than a five-year plan.
A big part of life is not getting what you want. A big part of life is falling flat on your face, failing miserably, and bouncing back. A five-year plan doesn't take that into account. If I think about what I wanted at 20 versus 25 versus 30, then I would not be where I am now.
Sometimes, to get to where you want to be, you have to go through it. The five-year plan? That's the kind of plan that leads you down a path to a job you hate because you just wanted to impress people that you can barely stand. It's the path that leads you to the doorstep of endless stores selling things you don't need, but you buy them anyway to impress those same people.
So, when you fail or when you don't get exactly what you want, there's a silver lining there. There's another door, another road, another option and one of those might just take you to where you really want to be instead of where you think you want to be. I'm constantly growing as a person and I wouldn't be arrogant enough to think that I know what five years from now me will want. I don't have it figured out and guess what, I don't want to!
Moving Forward
If five-year plans are a no-go, then what are you supposed to do with yourself?
I want you to focus on three things. The first is your purpose. What is your purpose for life? Once you have that down, you can choose two short-term goals that align with it. Keep it short, sharp, and sweet!
Once you figure out the why of your existence, the rest kind of falls into place, and then? You'll never think about a 5-year plan again.
As an example, for someone whose life purpose is inspiring others through your personal brand of growth and development, then you can support that in a variety of ways with goals and actions. For instance, you might embark on a public speaking journey, perhaps you will take up blogging or writing books, you may want to start a podcast, or perhaps run helpful events.
There isn't a single way for you to achieve your purpose and ultimately, no one cares how you do it, the point is that you do it. No one really knows (or cares) where they're going to be five years from now and the people who are caught up with it are often the most lost. It's easy to get caught up and laser-focused on that goal five years from now and when that happens, you lose sight of what's going on now. I don't want that for you. I want you to live your happiest, most fulfilling life and the best way for you to do that is to focus on the here and now.
You're not a fortune teller so stop trying to make plans as though you are. You can still have big dreams! I would encourage you to think about your past self in blocks of five years, just to get a better idea of what I'm saying.
Think about the year, your age, who you were then, what you dreamed about, what you wanted for your life and then fast forward five years to see what faded away into nothingness versus what you held onto.
These little check-ins should be part of a regular self-reflection period. Sometimes the best way to see how far you've come is to look back on where you came from. That might make you feel a tad more comfortable about lighting your five-year plan on fire (not literally unless you have a safe way to do so).
Hopefully, I've inspired you to reconsider your long-term goals and obsessions, however, you choose to do so. After all, we are in the same boat and we're all just trying to get by… but I want more than that for you. I don't want you to survive, I want you to thrive.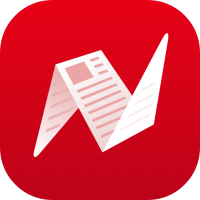 This is original content from NewsBreak's Creator Program. Join today to publish and share your own content.