It won't surprise anyone when they read that the Covid-19 global pandemic has ushered in another pandemic, that of anxiety. The UK's National Health Service reported that it has seen a dramatic rise in people experiencing mental health problems. Charities such as the Samaritans and other mental health hotlines have said that there has been a massive increase in people contacting them. The World Health Organization said in October that in the 130 countries it surveyed, 93% of those countries had seen disruptions in mental health services. While the world struggles to contain the virus, an unprecedented number of people are literally going out of their minds. The problem is colossal, but there are scientific techniques that can get people through this mess.
According to the American Psychiatric Association, 40% of Americans are concerned that they will become seriously ill or will die after contracting the virus. Lockdowns and social distancing also create their own kind of anxiety. Prior to the pandemic, benzodiazepine use in the U.S. was on the decrease. Earlier this year, a study of over three million people revealed that usage had surged 34%. Reports also state that alcohol use has been on rise as a way to relieve stress and anxiety, while prescriptions for antidepressants and anti-insomnia medications have shot up.
What Can You Do?
Before you reach for the bottle of Xanax or opt to drink your way through the pandemic, you should understand that there are plenty of ways to reduce stress and anxiety. None of them will result in months of crippling withdrawal and none of them will give you a hangover. In fact, they'll improve your life in many ways.
1. The Anxiety Paradox
You feel anxious, and sometimes the natural thing to do is run away from that anxiety. That might mean binge-watching your favorite TV show again or hitting the Jack Daniels-valium combo. In psychology, there's something called the anxiety paradox. This means accepting that you're anxious and allowing the anxiety to flow right through you. Avoidance only makes things worse. Your levels of anxiety will decrease if you meet your fears head-on. Another good coping mechanism is to write down your feelings each day. Relief comes from getting your thoughts out of your head.
2. Limit News Coverage Viewing
Turn off the news. That's right, don't bother yourself with the constant onslaught of negative news. While it's good to know what's happening, you don't need to hear Covid-19 reports on an intravenous drip. Limit your news consumption to no more than 30 minutes a day.
3. Try Breathing Exercises
Perhaps the easiest of breathing exercises is one called "coherent breathing." This exercise has been proven to release people from the grip of anxiety, and it is so easy to do. Lie on your back, close your eyes, and slowly breathe in through your nose for about six seconds. Then slowly breathe out through your nose for another six seconds. Keep this up for five to ten minutes and you should feel some relief. Try to do it two to three times a day. This is not New Age clap-trap. Scientific studies published in medical journals have revealed that this kind of slow breathing affects the central nervous system, bringing on feelings of relaxation and comfort while lessening feelings of depression and anxiety.
A paper published in 2017 by the U.S. National Institutes of Health, titled, "The Effect of Diaphragmatic Breathing on Attention, Negative Affect and Stress in Healthy Adults," cited a number of studies where deep breathing exercises were tested on the general public. One of the studies, "Sudarshan kriya yogic breathing in the treatment of stress, anxiety, and depression: Part II--Clinical applications and guidelines," found that the exercises did indeed help people cope with anxiety. Another study, "Self-regulation of breathing as a primary treatment for anxiety," suggested that breathing exercises "inhibit amygdala over-activity" and so can calm people down. The amygdala plays a big part in how we process fear and anger.
4. Don't Underestimate Your Strength
Studies have shown that most people tend to underestimate how well they can cope with a crisis. This is something called "impact bias", which basically means people often think a disaster will ruin them when it won't. Have faith in yourself.
5. Become More Stoical
Embrace this piece of wisdom from the stoic philosopher, Marcus Aurelius:
"If you are distressed by anything external, the pain is not due to the thing itself, but to your estimate of it; and this you have the power to revoke at any moment."
You are the maker of your anxiety. You have the keys to the control room. There's often nothing you can do in the moment to fix problems, if there even is a problem. So, just decide to rid yourself of your negative thoughts. It's a cliché to say that worrying doesn't help anyone, but how many people actually put that advice into practice? It helps to often repeat this mantra, "My worries are all in my head. They are not helping me right now."
Start Now
It's almost certain that if you apply these techniques to your everyday life, your anxiety levels will drop. Five steps might seem like quite a hike, which might prevent you from starting the climb. If that's the case, just try one of these recommendations today and then try another tomorrow.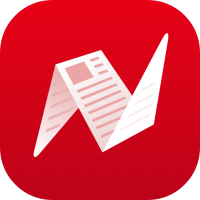 This is original content from NewsBreak's Creator Program. Join today to publish and share your own content.