"You fail only if you stop writing." — Ray Bradbury
Do you have a favorite writer? Is that writer someone who has found success or, is it someone you view as being criminally underrated?
One of my favorite fiction writers has tasted success monetarily, but mention his name to other fiction readers, and they'll raise a confused brow. Nobody seems to have heard of him, even those who solely read the same genre as he writes. I find it baffling. He's lucky, though, because he has at least tasted monetary success. Many incredible writers never see any of the rewards they deserve.
Writers whose words make you feel light, those who produce stunning work consistently but work a day job because their writing doesn't pay the rent. Why? Why is it that some of the best writers aren't the most successful? Several factors combine to create this phenomenon, and luck is one of the biggest.
The Way The Cookie Crumbles
Unfortunately, some people have access to better opportunities than others. That's one thing that you simply can't control. Even with the internet, and self-publishing available, if you can't afford to pay an editor, design an attractive book cover, or market your writing, it's difficult to break through. You can read an endless stream of articles describing how to do all of those things, you can buy an eBook about how to build email lists and market your book, but it's a lot to undertake.
We are complex creatures, aren't we? We all have contradictions within us. The musician who has stage-fright wants very much to be seen while hiding themselves away. We want to be bad, but we also want to be good. We hold a core value dear yet value something that directly contradicts it. We're desperate to stand out but trying hard to fit in. So, the idea that you must be authentic, and true to yourself feels like swimming against a tidal wave.
This is often the experience many writers go through. They write in secret, and they want to be seen but are afraid to put themselves out there and risk rejection. There's something deeply personal about writing, and even when tackling fiction, writers pour their souls onto the page. To have that judged is terrifying. That has a two-fold effect. The first is that it can change how you write and cause you to hold back. The second is that it can make you feel safer to hide away and share your work anonymously or with only a select few.
As many people with online attention have learned, there's a double-edged sword to popularity. And, if a writer is writing specifically for the popularity, it's tough. Everyone would like to be popular sometimes. It's not an evil thing, but it's also not necessarily a good thing.
If you gain popularity as a writer, it opens you to attention and feedback. People seek writers out on social media to judge ideas, words, and sometimes they don't share those things nicely. Of course, it means you have a readership passionate about your work to seek you out. Popularity as a writer means you're more likely to earn enough to write as a profession which means you can focus more of your time, energy, and attention on your writing. As a popular writer, you can influence readers and impart wisdom. This all sounds pretty positive, but only if you have the character to handle scrutiny from the public. And only if that popularity doesn't distract you from your writing or influence you to change your writing.
Everyone wants to be liked, but becoming a successful writer means attention that won't always feel great. You won't always feel liked. Still, many writers choose to pursue this path, but it doesn't happen overnight. The work you do to become a success changes you. It helps you find an anchor to reality. It helps you grow, expands your perspective, and ultimately prepares you to deal with the follies of success. It's a process, and it isn't always a bad thing if it takes time to make it.
The Art of Writing
Writing is an art, and a lot of people look at artists as sell-outs if they make money from their art. But, if money is your secondary goal, you shouldn't allow the opinion of others to derail you. We all need an income to put a roof over our heads, put food on the table, and pay the bills.
But your dream shouldn't be to write viral articles, books, or courses that will net you millions. When that's your focus, you don't do your best work. Though, the dream of being a full-time writer is absolutely understandable (and absolutely fair and fine).
There isn't one reason why the best writers aren't the most successful. I don't think it's fair to say there's a consistent common reason, aside from luck. Persistence is necessary, yes, but even if you're persistent and send your manuscript to everyone on the planet, you still need some luck because someone has to open it and read it. Really, though, proper writers don't dream of the millions, they're thinking of the achievement, the recognition, and the security that comes with that success.
Finding Success As A Writer
To the successful writers out there, I wish you congratulations. And I hope that you stay the course and embrace humility.
To the writers who have not yet found their success, just keep writing. Maybe you're not ready for the attention yet, maybe you never will be. But, in the meantime, there are plenty of ways for you to put yourself out there — you can look into self-publishing, post regularly to a blog, use social media, or set up your own website. It isn't an easy journey, but if you're willing to keep walking it, you never know what might happen.
It's difficult to predict what article topic or book might capture the public's attention, but if you focus on producing great work consistently, you can build a readership that looks forward to your offering. Keep writing and when you do, be brave enough to hit send post or publish it.
Before you can hope for good luck, you need to make sure you're on the right path. A good writer wields words powerfully, but sometimes the words are right, and the style is wrong. Sometimes the style is right, but the content isn't. If you lack style, your content needs to be incredible.
If you lack content, then it doesn't matter how great your style is because it's unlikely to propel you to success. If you can nail down good content and good style, then you're onto something.
So, to any writer who wants to make it, but hasn't yet, I think there are some important questions to ask yourself regularly.
Why am I writing? Is it for the right reasons?
Is my writing contributing anything of value? Am I treading well-worn topics, blowing hot air, or offering great content?
Is the feedback I receive positive I'm on the right track?
You're a good writer, but how good are you, and in what way are you good? The answer to that question might be the reason you aren't successful yet. Even the most successful writers right now had to fight to get their work seen. Don't lose heart, just keep writing.
"I believe myself that a good writer doesn't really need to be told anything except to keep at it." — Chinua Achebe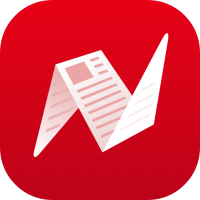 This is original content from NewsBreak's Creator Program. Join today to publish and share your own content.