No, you do not have to drink eight glasses of water a day
So many people carry around little plastic bottles of water these days that they have almost become fashion accessories. The ubiquitous bottle is the public display of a widespread belief that people must drink at least eight glasses (around two liters, or a half gallon) of fresh water a day to stay healthy.
A cynic might say the trend was started by bottled water companies more than happy to cash in on what has become an almost worldwide craze. It's a crazy craze, however, because it has no solid scientific basis.
Normally healthy people need to drink water only when they feel thirsty. Drinking more has no health benefits and costs them money. In addition, it has an environmental cost because producing clean drinking water, whether for the tap or the bottle, is expensive.
Doctors say that only a small number of people with specific health histories, like a previous episode of kidney stones, for example, are likely to benefit from drinking more water than the amount prompted by thirst.
So, where did the myth of having to drink eight glasses a day come from? Despite the cynics, it wasn't started by companies selling bottled water. Many experts believe that the idea came from two sources.
The first were suggestions made decades ago by renowned nutritionist Fredrick J. Stare. He founded the Department of Nutrition at Harvard's School of Public Health and ran it for 34 years. The second came from recommendations made in 1945 by the US Food and Nutrition Board of the National Research Council.
A quotation from a book Dr. Stare co-authored with Dr. Margaret McWilliams says "…How much water each day? This is usually well regulated by various physiological mechanisms, but for the average adult, somewhere around 6 to 8 glasses per 24 hours…"
So, there it is: the clear recommendation in black and white from the eminent medical doctor.
It's a pity, however, that this quotation, which caught the public's attention, didn't include the whole sentence. The sentence finishes with the phrase "…and this can be in the form of coffee, tea, milk, soft drinks, beer, etc. Fruits and vegetables are also good sources of water."
Doctor Stare died in 2002. Yet the misrepresentation of his advice about drinking water persists, and even found its way to his obituary in The Economist newspaper, which quoted only the first part of his important sentence.
The Food and Nutrition Board reiterates Dr. Stare's advice. Their published recommendations state "A suitable allowance of water for adults is 2.5 liters daily in most instances. An ordinary standard for diverse persons is 1 milliliter for each calorie of food. Most of this quantity is contained in prepared foods."
Since that original advice is decades old, some people might argue that now we know better, and that new medical evidence supports drinking six to eight glasses a day, whether or not we feel thirsty. They would be wrong according to Professor Aaron E. Carroll of Indiana University School of Medicine, who has studied the subject in depth.
In August 2015, he was quoted in The New York Times as saying "There is no formal recommendation for a daily amount of water people need. That amount obviously differs by what people eat, where they live, how big they are and what they are doing."
As Dr. Stare so wisely advised decades ago, most people get all the water they need from their diet. Should they need more, their bodies will tell them.
Put another way, if normally healthy people don't feel thirsty, more than likely, they don't need water.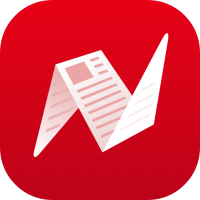 This is original content from NewsBreak's Creator Program. Join today to publish and share your own content.