Surround yourself with people who lift you up
Family is important and friends are too. In fact, friends often become family and the best part is you can choose them. Your friends are people you trust. They are people you share your innermost thoughts and feelings with, the ones you plan with, rely on, uplift, have fun with, and talk through problems with.
In time, one or several of those friends will make their way into your inner circle. The closer you grow, the more you confide, and it's important that you establish your non-negotiables early, lest you ruin your friendship!
The people you spend your time with, that's the type of person you become so it's important that your inner circle is top-tier.
Loyalty
If someone is in your inner circle, then they're going to be privy to a lot of sensitive information. You should establish early that it should not be shared with others or leveraged against you. How? Make sure that each inner circle member views you the same way as you do them. Do they care about you on the same level that you care about them?
Not every friendship is forever, some people are passing ships and they have a specific role to play as they enter and exit your life. I know I've had a couple of really close friends who I thought would be with me for life, but those friendships ended as abruptly as they began. Yet, I have friends I can go months or even longer without seeing in person but I know if I needed something, they would drop everything and come to my rescue. That's the kind of person you want in your inner circle.
You're pouring yourself into someone and vice versa, so be discerning with who you trust with such a big role in your life.
Relationships
It doesn't matter how much you value your friendships, you shouldn't be put into a position to choose between them and your other relationships, whether it's familiar, romantic, or other friendships. A true friend will not try to create a wedge between you and anyone, they want you to be happy so they're invested in bringing you closer!
How do you avoid this type of situation? You have to make your priorities, standards, values, and expectations clear from the start. A real friend won't just understand that, but they will also support you. If they don't? They shouldn't be in your inner circle.
That doesn't mean, however, that you can disappear and ignore your friends. You have to nurture your friendships and offer the same support and care that they offer you.
Privacy
We all have secrets, we all have things we want to share, but it has to be on our own terms. Someone in your inner circle should understand that and respect it, and they won't push you or try to invade your privacy. They will offer you support and wait for you to find the courage or confidence you need to share that with them.
It's up to you to choose the time and place and a real friend will leave it at that. They will let you know that they're there for you, they will offer reassurance, they will hold your hand, and they will offer help… but what they won't do is force your hand or dig into your life behind your back. A true friend won't rush you or ask you uncomfortable questions.
If you're planning to allow someone into your inner circle, you need to let them know from the outset how much you value privacy. Don't be mysterious, be honest!
Respect
Respect is earned and it can be lost just as easily. Actually… it's even easier to lose it than it is to build it. If there was one prerequisite for every relationship it should be respect. Absolutely nobody should enter your inner circle without mutual respect.
If you doubt whether someone respects you or not, think about the consequences of letting them in regardless. You wouldn't put your life in their hands, so don't accept them into the most trusted circle of your life.
Respect is more than admiration or politeness, it's accepting and supporting your decisions, even if they might not agree with them. Respect is encouraging your dreams, even if they don't share those dreams, and wiping the tears when they fall. It's without judgment. People who respect you want you to succeed, they will back you up not hold you back!
So, if someone doesn't respect that, then you should not invite them into your inner circle.
Vision
Your inner circle will play a crucial role in your development as a human being and you won't grow unless your inner circle grows. For that, you need a vision! Without direction, you're going nowhere. So, do the people in your inner circle have a vision for how their life will unfold? They don't need to submit an action plan for your perusal, they don't need a five-year plan to make the grade, but they should have a strong interest in growing as a human being.
Growth is the bottom line and while your values don't necessarily have to align perfectly, your inner circle should share some of your values. I would encourage you to consider your inner circle as it is and how it contributes to your life. It isn't just on them either, you should think about how you contribute to their life.
Communication
Communication is the key to all healthy relationships so, of course, your inner circle is no different. You might like the way someone speaks or behaves, but that doesn't necessarily mean they're the right fit for your friendship. They might praise you, the words you speak, the actions you take, or the hobbies you have, but that doesn't make them your friend or even mean they want to be your friend.
You should consider your communication with someone before you admit them into the inner circle. Your communication could be through gestures, looks, and/or words and there should be no doubt as to what you're trying to communicate to each other. Friends have a sixth sense and are adept at reading your body language just as well as your words.
If you aren't on the same page, then try to get on the same page. If you can't, then that person isn't meant for your inner circle. A lack of good communication isn't a fit for inner circle privileges.
An inner circle is not an inner circle until you have loyalty, communication, respect, and honesty. The people that you allow into your life and into your heart should be special to you and you should be special to them. Your inner circle should love you, accept you as you are, congratulate your wins, offer constructive criticism when it's appropriate, listen, and ultimately, they should want you to find happiness.
Have you ever sat down with a friend (or friends) to discuss non-negotiables? If not, maybe right now is the right time. This list is not exhaustive, it's the basics. You can add your own and if you do, chime in, and let us know what your non-negotiables are! Your inner circle should be formed of loyal friends who are worthy of your care, time, and respect just as you are to them.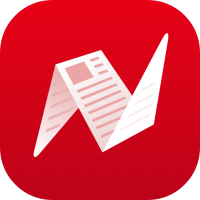 This is original content from NewsBreak's Creator Program. Join today to publish and share your own content.