Supporting another's success won't ever dampen yours
What's so great about her?
Why does everyone want to be friends with him?
I can't believe he got another promotion.
I deserve the success that she has; what a joke.
How often do you feel or think thoughts like this? You hear about someone's success, and your immediate response is annoyance, rage, or dismay. You're practically seething with rage and jealousy. You reach a point where you can't stand to hear about others who are doing better than you.
Has that reaction gotten you to where you go? No, in fact, it hasn't gotten you anywhere. This begs the question, what are you mad about really? More importantly, who are you really mad at? You're not really mad at successful people. You're not even mad at your boss or the people in their circle. It's you. You're mad at you. Rather than being angry at others for being successful, try channeling that energy into accepting yourself and opening yourself to success.
Self-acceptance might be a hot topic, but it's an important one. When you learn how to embrace yourself, you start to see a change in your life. Celebrating others' successes is a great place to start. There are plenty of reasons why you should celebrate others' success, but the first is the positive feedback loop it creates.
The more you learn to accept yourself, the more easily you will accept and celebrate others' success, and the more you celebrate their success, the more success you will achieve. It's a literal life hack, but there are plenty more benefits to discuss.
1. In Good Health
When you celebrate someone's success as you would your own success you feel a rush of positivity. This rush settles into joy which can boost your optimism levels, thus improving your overall health and wellness. A Harvard study showed that optimism helps stave off cardiovascular disease, as well as a host of other lifestyle illnesses and diseases. It's a compelling reward and shows that positive thinking can be a powerful tool.
2. You Can Get Satisfaction
There is some courage in embracing other's success, but it's also a selfless act. You're putting your wants and wishes aside to celebrate someone else's good fortune. Rather than feeling bitter about their success you have chosen to feel fulfilled and celebrate it.
For example, you and a good friend both applied for jobs at the same time. You aren't in competition with each other for these positions, but your friend succeeds, and you missed out. You feel conflicted because even though you're happy for them you're sad for yourself.
Embracing the joy you feel for their success helps you put your own situation in perspective. It wasn't your time yet, but it will come if you keep chipping away. Not to mention the fact that your friend could now be an in at a new company. Their success could be your success. But even if it isn't, it's great to see them grow! That can be enough.
3. A Taste of Success
When the people around you succeed, your network grows. You may have missed out on other opportunities, but your friend's success could mean a referral for you when an appropriate position arises.
You can be mindful of the opportunities that may come as the result of others' success. Perhaps your favorite boss is moving on. You're happy about their success but disappointed they're leaving. You felt as though you were in it together and now, they're leaving and you will have to impress a new person. Who's to say your new boss doesn't headhunt you once they're settled into their new position? You never know what can happen. It might take months, it could take longer, but you just don't know what's around the corner.
4. Where There's A Will
Vince Lombardi wasn't just one of the most successful NFL coaches of all time; he was also a font of wisdom. One of his particularly profound nuggets was essentially that it wasn't strength or knowledge that differentiated a successful person from someone who did not find success. The only difference between the two people was a lack of will. When you learn to celebrate others' success you can awaken your will. You understand there are benefits to celebrating the success of others, but how do you put them into action?
How can someone else's success benefit you? Write down three specific ways.
Take active steps to congratulate someone for their recent success, whether it's commenting on social media, sending a gift, text, or card.
Share the good news with a mutual acquaintance and enjoy the positivity that comes as a result of the good news.
Take this as motivation to make your passions a reality.
So, you can see the many benefits of celebrating the success of others, but how do you do it and do so with sincerity?
* The Spotlight
You should know what's going on for the people in your life. When they tell you about their success, make sure you shine a spotlight on them. A lot of people are too shy to toot their own horn, so you can toot that horn for them.
* A Gratitude List
How can you be happy for others when you're dissatisfied with yourself? Start a gratitude list and commit to adding at least three things to it daily. It's a great way to remind yourself of everything that's going well for you. You can take it a step further by sharing at least one thing from your list with someone else. Rope a friend in, and at the end of each day, exchange one thing you're thankful for from the day.
* Keep Your Jealousy In Check
Is your jealousy doing anything for you? Chances are its only impact is negative. Keep it in check and avoid the negative path.
If you're having difficulty celebrating someone else, fake it. You might not be over the moon about your ex winning an award or getting a promotion. It might feel as though they're rubbing their success in your face. But be gracious until you start to feel gracious.
* It Starts At Home
If you're having trouble celebrating others' success start by celebrating those closest to you. Cheer your sister's promotion, fist pump your brother's award, holler for your friend's new business. Starting with the people you love will help you get comfortable celebrating others. It's harder when it's someone you believe is undeserving, but I would encourage you to question why you think this person is undeserving. Do you have a chip on your shoulder? Do you simply dislike them? Regardless, you have some internal work to do.
The next time someone announces great news, make a conscious effort to celebrate. Congratulate them, recognize their efforts, and if you don't feel it sincerely, do it anyway. If you feel as though someone is trying to get a rise out of you or simply rubbing it in with their news, congratulate them anyway.
It might be in your head, but even if it isn't, don't you want to be the bigger person? It's true what they say — you do reap what you sow. The question for you to answer now is, what have you been sowing?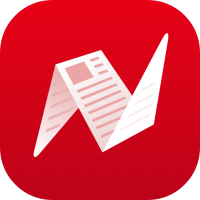 This is original content from NewsBreak's Creator Program. Join today to publish and share your own content.