Your thoughts shape everything around you
When you're going through rough times it's easy to forget all of the positives in your life. Whatever it is that's going on… you just feel hopeless. It feels as though nothing will ever get better. You simply can't imagine waking up and feeling fine.
It's important to remember the positives all the time, so we don't forget them so easily during the bad times. What are those positive things that people forget when they're feeling down and out?
You're Not Alone
When you feel low, it's easy to forget just how many people are in your corner. Look around you. You have family, friends, a partner, children, maybe even a pet. Whoever it is in your life, you need to spend as much time with them as possible.
The more fun you have with the ones you love the easier you can chase away those bad feelings. We all need a hard reminder about how many people are behind us, lifting us up, and supporting us no matter what. Even if you feel low, remember that you're fortunate.
If you don't feel better after spending time with the people close to you, you may need to examine that further.
Your Success
It doesn't matter why you feel low; one thing we struggle to remember when we're down and out is how much success we've experienced in the past. It's easy for me to say look around your life and see all the amazing things going on. But it might not be that easy for you to see through the haze to recognize all of those incredible things you have going on. One way to counteract this is to keep a long list of positives of your life, and when you're feeling low, you can grab that list and read it.
You might not believe yourself at first but push yourself into the headspace you were in when you wrote that and remember how it felt writing it. It's true, you don't believe it right now because things are hard, but that doesn't mean it isn't true.
You've achieved at various stages in your life, and though you may be down right now, you're certainly not out. Once you revisit your list of achievements and successes, you can rebuild your confidence and realize that no matter what's going on, you're capable of overcoming it.
Your Strengths
The accomplishments from the last point are a strong indication that you've tasted success in the past. More importantly, they're a great reminder that you have exactly what it takes to make it happen. What helped you achieve then? What got you through the tough times before? Your strengths!
Did you fight to get good grades while working to put yourself through college? Did you nab a great job even though you faced stiff competition? It doesn't matter what it is; you have standout strengths. Be thankful for those strengths, and remember that even at your lowest, your strengths are still there waiting for you to tap into them.
You Have Overcome
You feel down and out right now, but is it the first time that you've felt this way? It's unlikely. You've probably run into moments like this regularly throughout your life. You're human, after all. If you think back to those moments, you will remember feeling as though things would never get better, but they did, didn't they? You found a way to dig yourself out of the poor mood hole.
Do you know why? Because you're strong enough. You're a winner, you've shown this time and time again. This situation you're in right now? It's a drop in the ocean. It's a blip that you will overcome and look back on as a bump in the road.
You can rebuild your confidence by remembering all of these lows you've overcome. This low isn't bigger or scarier than any of the others, it's just another blip to navigate.
Laughter Helps
We're often guilty of taking life too seriously. This is never truer than when we're having a difficult time. This moment is tiny in comparison to all of the other moments you will experience in your lifetime. Sadness is temporary, but laughter can help. It might seem like a small thing, but you can pick yourself up and laugh along to your favorite comedy, sitcom, or even a podcast.
It may only provide you with temporary relief, but a shot of happiness in a dark moment is sometimes the tonic you need. It's a habit you should establish for even the best of times, though.
Thoughts Shape Your Reality
When we feel down and out it's easy to seize on all of the negatives in life. But if all you think about are negative things you will only think negatively. That negativity is going to fuel your reality. Your thoughts shape everything around you and if you're constantly fueling that negativity it's going to be difficult to escape it. You might not feel like repeating positive statements, trying positive affirmations, or correcting clearly negative thoughts, but you can do it and it will make you feel better.
Identify, But Do Not Dwell
It's useful to identify problem thoughts. It's helpful to identify issues in your life. What isn't useful, helpful, or positive is dwelling on all the negativities. As noted above, it's easy to do especially when you're feeling low. However, it will only keep you trapped in that negativity.
They say there are two kinds of days: good days and character builders. Life is way too short to spend another day at war with yourself.
Someone Somewhere Has it Worse
This is the last thing anyone wants to hear when they're feeling down and out, but sometimes it's exactly what you need to hear. If money is tight, remind yourself that at least you're not bankrupt. Are you going through a breakup? There's someone else out there for you. Do you hate your job? At least you can put a roof over your head and food in your belly. It isn't the brightest thought, but sometimes you have to think in those terms when things feel bleak.
Not everyone is lucky enough to live where you do. Not everyone is lucky enough to have the support system that you do. Other people don't drive the cool car you do. Not everyone can build the success you have. Do you see where this is going? Sometimes, even when everything feels dark, you have to remember how doggone-lucky you are.
It Will Make You Stronger
With difficulty comes resilience. You can't build resilience without facing adversity so, as low as you feel right now, remember that you will come out stronger on the other side. You're not going to die, you're just going through a rough time.
Grow through what you go through. The hottest fire makes the hardest steel. The tough times that you go through build character, making you a much stronger person. When life puts you in tough situations, don't say "why me" say "try me."
Tomorrow Is A New Day
No matter what happened today, no matter how low you feel right now, tomorrow is a brand-new day. That's one of the most important positive thoughts to hold onto when you're feeling down and out.
Tomorrow is a new day, with none of the concerns of today. Don't let yesterday's disappointments overshadow tomorrow's achievements. The comeback is always stronger than the setback.
And please remember, if things are really bad, don't be afraid to reach out and ask for support, whether it's a family member, friend, or professional services.
When you're feeling down, look up. When you're feeling down, go be a blessing to someone else. It's a slow process, but quitting won't speed it up. Everything you need is already inside you.
When you learn to count your blessings, you realize you're actually doing just fine. The things you take for granted someone else is praying for.
"You have been criticizing yourself for years and it hasn't worked. Try approving of yourself and see what happens." — Louise Hay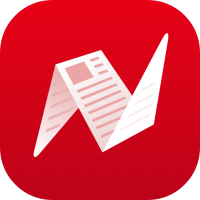 This is original content from NewsBreak's Creator Program. Join today to publish and share your own content.