At this point, you could fill a library with the number of articles, books, blogs, and podcasts about what a Millennial is or isn't. Most of them are highly contradictory, even the titles with the same name underneath. I'm not a Millennial, but I'm tired of seeing the endless stream of villainization so I thought it was high time to talk about why Millennials, more than any other generation, seem to be obsessed with self-improvement.
A survey found that 94% of Millennials in 2015 were working on some form of self-improvement. To compare that to other generations, 81% of Gen Xers and 84% of Boomers were striving for improvement. Still large numbers, but the Millennials take the cake (and they want to eat it too).
Millennials were spending twice what Boomers were on self-improvement despite earning half the income. Every generation has unique features as determined by technology, social norms, and the era we live in. Millennials are the first of their kind, they have been at the center of culture and market research for years and are currently the largest section of the labor market.
If you were born between 1981 and 1996, you're a Millennial. The oldest of the Millennials just turned 40 while the youngest are just hitting their mid-20s. The greatest value is the control over their time, work, and lives.
Millennials are often great at communicating, good team-workers, and imbued with self-confidence. Of course, that might be because so many of them are obsessed with self-improvement… which begs the question — why?
One thing that sets Millennials apart from other generations is that due to media, globalization, social media, as well as the fact that western culture is more widespread, they're more similar to each other. You would have seen bigger differences in other generations in other countries because they didn't have the same level of connectivity as we do now.
Self-improvement, the conscious development of qualities, skills, and attributes, has become an important marker in the lives of Millennials. You can improve in any direction you want, but a lot of people focus on professional improvement, moral, physical, mental, and even aesthetic improvement. There's also another path of self-improvement which revolves around developing personal skills and other roles.
In the past, self-improvement was viewed as something for people who were dissatisfied with their life. For example, fad diets came to popularity during the 19th century Victorian Era, but it was during the 1970s and 1980s they roared back into public consciousness.
So, Millennials saw that brand of self-improvement from a young age. It wasn't just fad diets that came back with a vengeance, books like How to Win Friends & Influence People, originally published in 1936, also returned to popularity. It was baked right into the Millennial subconscious and it was clear that while dissatisfaction could fuel the desire to improve, it was sometimes just about being your best self and learning how to leverage every opportunity that comes your way.
So, let's take a deeper look at why so many Millennials are obsessed with self-improvement.
1.) Spoiled For Choice
The possibilities are endless which might sort of, kind of be the problem. The majority of Millennials in the United States have their bases covered when it comes to basic needs. Now there's the luxury of endless choices in terms of media, education, consumer goods, lifestyles, and even romantic partners.
These options offer Millennials the opportunity to not only find their purpose but to pursue it in any number of ways. You might have noticed certain key phrases that have blown up over the last two decades: find your purpose, follow your passion, be your best self, live your best life. That's a lot of pressure, which brings me to the next point.
2.) Expectations
Nothing is heavier than the weight of your own expectations. One thing the majority of Millennials are (or at least were once) is idealistic. Expectations become fact in a way that no other generation's expectations have.
Sadly, that isn't a fact, the world isn't easy, and careers are a bummer! Millennials are acutely aware of the fact that they're behind previous generations and that's why they chase self-improvement so hard.
Millennials are overly critical of themselves and are more likely to see themselves as less than their peers versus how other generations view themselves compared to their peers. So, combine those expectations with self-criticism and you have a recipe for an obsession with self-improvement.
3.) Measuring Up
According to the Wall Street Journal, Millennials are the most educated generation, but with the rising cost of education and student debt along with poor job prospects, they're often left in limbo. This goes back to what I mentioned earlier about the steady stream of articles about Millennials being blamed for everything from killing cruises and dinner dates to murdering department stores and chain restaurants.
Authors have described Millennials as desperate for compliments in order to maintain motivation and that doesn't sit right. So, they feel compelled to disprove that stereotype, even if they don't realize that's what they're doing.
Millennials have become the butt of jokes for older generations and are even getting it from the younger generation. With the vast majority of Millennials on at least one social network, what they see is everyone's success.
Everyone is crafting their feed to show off the most flattering photos, to highlight the best bits of their lives, and the more they look at these images the more they internalize that and feel the need to have that too. It leaves them feeling jealous. It makes them feel inadequate. As a result, they feel motivated to be and do better, whether that's for better or worse.
I don't think that Millennials are alone in pursuing self-improvement for this reason. I think that's what motivates a lot of people to improve and that's the problem. The entire industry is built around seizing on people's insecurities and using them to take advantage. Millennials watched their parents pursue a variety of self-improvement paths and they're emulating that, but with more intensity.
Self-improvement should be a conscious decision you make, it should be something you plan, you should have a clear goal in mind, and it should be something you want to do for yourself. It shouldn't feel like torture or be about you beating yourself up constantly. That's not self-improvement.
Guess what? It might not seem like it, but the Millennial obsession with self-improvement does pay off. Millennials are far more likely to keep their New Year's resolutions and are more willing to adapt to change. Self-improvement is a good thing or at least it can be if you don't go overboard.
Millennials might have an obsession with self-improvement, but it generally comes from a good place and there's nothing wrong with the desire to be a better person.
The question I would encourage Millennials to ask themselves is what is driving that need for self-improvement? Is it the need to compete with your peers? Or is it because you want to be your best self?
Your answer might just give you some insight into where your obsession came from and you can use that to guide you to making better self-improvement decisions in the future.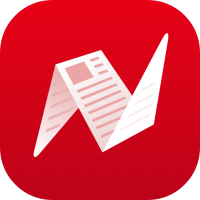 This is original content from NewsBreak's Creator Program. Join today to publish and share your own content.