Even in times where so much communication is digital
"In an age like ours, which is not given to letter-writing, we forget what an important part it used to play in people's lives."— Anatole Broyard
I was scrolling through Facebook just the other day, when I came across this post on a friend's page: "Thank you to everyone who posted birthday wishes on my Facebook and made me look more popular than I really am." Sure I got a chuckle out of it. But it really got me thinking. How personal and deliberate can we get with digital messages?
Few things in this world remain as pure as a hand-written thank you note. As a kid, writing thank you notes is easy; the recipient will always be touched that you appreciated their gift or favor. But as an adult, the same cookie-cutter style of thank you note-writing doesn't work. You need to articulate your gratitude in a certain way that will leave the recipient touched and not rolling their eyes due to corniness or lack of effort.
Here's how you nail a thank you note.
The Greeting
The greeting isn't of utmost importance, but failing to include a proper greeting can negate your thank you note's personal touch. Whether you start your note with "Dear _____" or "Hey _____," reminding the recipient that it's specifically for them is essential.
Renowned writer and lecturer Dale Carnegie famously wrote: "Remember that a person's name is to that person the sweetest and most important sound in any language."
So, don't leave out the greeting!
Give Your Sincere Thanks
A lack of sincerity or authenticity in your note will likely put off the recipient. Find a way to show your gratitude, even if you're not exceptionally gracious, and it will make for a successful thank you note.
If you're writing for a gift you were given, say how you plan on using that gift or why you needed something like it. If it's for, say, someone attending an event for you, express your thanks by saying what their presence meant and perhaps note an interaction you two had at the said event. If it's for a favor they did, say what you could do or achieve because of their help. Let them know their efforts had a tangible effect on your life.
Don't Overdo It
There's no way a blanket or a coffee maker is the greatest thing to happen to you in the last year, so don't act like it in your thank you note. There's a way to show you're plenty thankful without overdoing it. Being "too" thankful, like using all caps or saying "thank you" three separate times, comes off as insincere. When you're finished with your note, read it over and ask yourself if the tone is appropriate. Of course, if you were gifted thousands of dollars or a car, be as over the top as you want. A gift like that deserves it.
What's Next?
How do you wrap up your thank you note? By saying thank you again? Avoid the awkwardness by talking about something unrelated to whatever the thank you note is about. Reference something that's coming up, ideally somewhere you'll see that person, and say you're looking forward to it. Make sure it's something specific and not just "I look forward to our next interaction." Instead, "I look forward to seeing you and the rest of the family at Christmas!"
If you're not close with the person and don't know when you'll see them next, you can be generic with what you're "looking forward to."
The Right Length
A thoughtful and effective thank you note doesn't need to be any longer than four or five sentences. Anything shorter, and it falls into "lack of effort" territory. Anything six-plus sentences, and the recipient might not read the whole thing.
The words of esteemed American lawyer and politician, Frank A. Clark, couldn't be more apt here: "You can suffocate a thought by expressing it with too many words."
Remember, no need to be too wordy. Avoid fillers if you want to covey a sincere and meaningful message of gratitude.
"THANK YOU…Eight little letters, one little space, tell you the reason for the smile on my face. I want you to know that for all that you do I sincerely appreciate, love and thank you." — Doe Zantamata
Yes, the thank you note may be a dying art, just like the written letter or the newspaper. But for the kind and light-hearted, there are few things you can appreciate more than a sweet thank you note that took time to think about, write, and send out. Thank you notes can do more than give gratitude for a gift or favor. They can further solidify a relationship, too.
So go grab a pen and let your family or friends know that you went out of your way to sit down and write just to them, because they're worth it.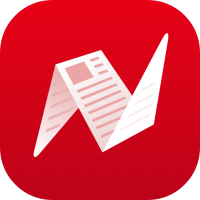 This is original content from NewsBreak's Creator Program. Join today to publish and share your own content.