Questions posed by companies like Tesla, Google and Amazon
In my work as a HR consultant for the last fifteen years, and having sat in on hundreds of recruitment exercises, there are certain questions that you can expect frequently in job interviews. From talking about your skills and experience to explaining your strengths and weaknesses, there are many questions for which you can prepare answers in advance.
However, many companies like to test potential employees with unexpected and difficult questions. Some of these questions can seem completely bizarre but there's always a logical reason behind asking them.
Here are seven examples of difficult and unusual questions that major companies have asked in job interviews. Each of these questions aims to find out things about the candidate which will not always be revealed by more common job interview questions.
1.) You're standing on the surface of the Earth. You take a walk one mile south, one mile west, and one mile north. You end up exactly where you started. Where are you?
This deceptively difficult question has been used by Elon Musk when interviewing candidates for SpaceX and Tesla.
The most commonly given correct answer to this question is the North Pole. Musk's biographer Ashlee Vance says that there's also a second correct answer which far fewer prospective SpaceX and Tesla employees answer correctly. At an area around one mile south of the South Pole, the circumference of the Earth becomes exactly one mile.
Vance says that Musk isn't particularly interested in whether the person he is interviewing can guess both correct answers. The question is intended to test the candidate's ability to search for creative solutions to abstract problems.
So if you're faced with a fiendishly difficult interview like this in a job interview, don't panic if the answer is obvious to you. The interviewer is probably much more interested in seeing how you would go about finding novel solutions to problems that arise at work.
2.) What does being 'Googley' mean to you?
Google has a reputation for posing tough questions to job interview candidates. This particular question was added to Glassdoor.com in December 2015 as an example of a question that had been posed to someone attending an interview for a Google product specialist.
Unlike the previous question from Elon Musk, there's no definitive correct answer to this one. This question is trying to gauge what the candidate thinks of Google and whether they would be a good fit for the company's culture.
Many job interview questions aim to establish what the candidate knows about the company and why they're applying for the job. To answer these types of questions successfully, you should make sure you do your homework on the company before attending the interview. Show the interviewer that you understand the company's identity and truly want to be a part of the company's culture.
3.) How many lightbulbs are in this building?
This question was included on a list by Glassdoor.com of oddball interview questions for employers to consider using. There are many similar examples of questions like this that require the candidate to estimate a correct figure with limited information. Google has been known to ask candidates how many tennis balls can fit on a plane.
These types of questions are particularly common for technical and engineering roles where successful candidates will need to solve similar kinds of problems. The interviewer wants to see your thought process in action. Approach these types of questions in the same way you would answer a math test in school. Your answer should be as close to correct as possible, but it's crucial that you show your workings out.
Talk the interviewer through each step of your thought process as you plot your answer out. You should try to consider unexpected variables. In the example of the lightbulb question, you could work out how many lightbulbs will be in use in each room, then account for spare lightbulbs which may be kept in the building's maintenance room.
4.) Room, desk, and car — which do you clean first?
Pinkberry Frozen Yogurt posed this unusual question to candidates for the position of shift lead. This question aims to establish how well the candidate can prioritize tasks while at work.
As with the previous question, you should guide the interviewer through your thought process as you formulate your answer. Maybe you think you should organize the tasks in order of how long they will take to complete. Another answer might focus on how frequently each of these spaces is used.
Whatever your answer, the interviewer wants to see that you're capable of making a logical plan for scheduling your tasks.
5.) If you could be any superhero, who would it be?
Potential ATT customer service representatives were faced with this interview question. Other similar questions might ask candidates to choose their own theme song or title a movie about their lives.
The aim of this question is to get candidates to speak about what kind of person they are. The interviewer wants to know what you value in life and how you would like to be perceived by others.
This is another question with no right or wrong answers. The candidate should take questions like these as an opportunity to explain to the interviewer what their goals and ambitions are.
6.) How would you solve world hunger?
Amazon posed this question to interviewees for software developer positions. This question requires candidates to show their creativity in solving complex problems. It also prompts the candidate to speak about their thoughts on difficult social and ethical issues.
Whatever answer you give to a question like this, you should show the interviewer that you're aware of any potential negative consequences to the solution you've posed. For example, if you would solve world hunger by providing everyone with sufficient food, how would this affect industries like farming and food production?
This type of question gives the candidate a chance to show how they will balance the potential pros and cons of solutions to problems which arise at work.
7.) Entertain me for the next five minutes. I'm not going to talk.
This might be the most terrifying question a job interview candidate could ever face. This question was posed by the sales and marketing company Acosta to candidates interviewing for the role of Leadership Development Program Associate. Successful candidates would be expected to lead coaching sessions aimed at developing participants' leadership skills.
The aim of this question is to see if the candidate has the ability to think quickly and maintain their composure under pressure. It also tests how engaging the candidate can be in situations they have not prepared for.
There are a million different ways that candidates could keep their interview entertained for the requested five minutes. The most important thing is that candidates do not shy away from the challenge.
Whenever unexpected interview questions come your way, it's absolutely crucial that you try your best to answer them fully. There are rarely right or wrong answers for unusual job interview questions.
The most important thing is to fully engage with the question you've been asked and show the interviewer that you have the ability to adapt to unexpected situations.
All that said dear reader, I'd like to leave you with this final brainteaser from Google's very own list of toughest interview questions:
"If you could only choose one song to play every time you walked into a room for the rest of your life, what would it be?"
If you're game, hit me up in the comments, I'd love to know…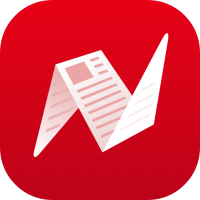 This is original content from NewsBreak's Creator Program. Join today to publish and share your own content.