In the past few years, TikTok has become one of the most popular social media platforms, and that trend does not seem to be slowing down anytime soon. This article will discuss seven strategies that will help you succeed on TikTok and show you how to make sure your brand isn't left behind as others join this innovative platform.
Learn the Platform
It's important to learn how TikTok works before you even start marketing your company there. TikTok differs from other social media platforms in the way that it's largely based on short-form video content. This means that the videos you post should be no more than a few minutes long and they should primarily focus on one idea.
Originally, TikTok videos were 15 or 60 seconds long. In 2021, the platform updated to allow 3-minute videos, giving creators the opportunity to explore each video topic more thoroughly.
Another key difference from other social media platforms is that TikTok is mainly based on profiles and the newsfeed, as opposed to channels. This means you'll need a strong profile if your goal is to grow an audience or create content for fans with specific interests.
Use Hashtags
Hashtags are what allows your videos to get discovered on TikTok, so it's essential to learn how to use them, and how to use them well. To get the best response to your posts, it's a good idea to take some time and think of relevant hashtags that you can attach to your content. For example, if you post a video about running, consider attaching hashtags like #Runner, #Running, or #RunningGirl.
Using hashtags is an excellent way to increase the likelihood that your content will be discovered and shared on TikTok. It's also worth taking note of what hashtags other brands are using, as you might find a lot of success by piggybacking off their posts.
Follow the Trend
TikTok is all about trends, even if the app itself has proved to have more longevity than many critics initially anticipated. That means you'll want to follow the trends in order to broaden your audience and keep your current followers entertained.
For example, if you're looking for some TikTok marketing inspiration in 2021, it's worth following the trends of your industry. This way, you can take advantage of what's working at any given time and maximize success on the platform. Trends come and go at a moment's notice, so it's important to always be ready to adapt your content to what's popular at the moment. This might seem counterintuitive, since the opposite applies to many other platforms, but as any successful TikTok influencer will tell you, TikTok is a whole different ballgame.
Be Consistent
In order to be successful on TikTok, you'll need to post content consistently. Don't get into the habit of posting sporadically. If you're going to be active on TikTok, it's important that people see your posts as often as possible so they can become familiar with your business and what you have to offer them.
The best time for frequent postings is when there are fewer users online, and that varies heavily depending on your niche. Take the time to look at patterns in your engagement and try to focus on posting in those time slots where you have the most likes and comments.
Another good strategy to consider is posting at the same time each day, even if you can't post in an optimal time slot. This will keep your followers in the loop and ensure that they don't miss out on any of your posts. If they expect a new video from you every night, they will get into the habit of checking back regularly. The frequency with which you post really depends on your business' goals, but it's a safe bet to post every few days at least if you're hoping for long-term success.
Interact With Your Audience
TikTok is a social media site, and interacting with followers will allow you to build an authentic relationship over time. This means responding to comments on posts as soon as possible (or at least within 24 hours), commenting on other users' content in order to connect with them, following people who are interested in what you have to offer, and other genuine points of communication. It's ultimately up to you how much of this type of engagement you're comfortable doing each day or week.
Another key aspect of building relationships involves getting involved in discussions related to your niche. Stitches and Duets are two features the platform has rolled out to allow users to collaborate with each other. Users can do a Duet, in which they react live to another TikTok creator's video, or use Stitches, which allow users to add clips from other creators' content into their own videos.
As simple as these features sound, they actually allow for a great deal of innovation and creativity. By interacting in this way, your brand will not only be engaging with users more effectively, but getting a boost in the TikTok algorithm as well, which is rumored to favor the use of a variety of features on the platform.
Host Giveaways
Hosting giveaways is another great way to build follower engagement over time. Plus, it's a free and easy way for you to get more followers on your account by awarding prizes to randomly chosen winners each week or month.
If you decide that this strategy sounds like something worth trying, make sure the prize is related directly to the niche of your business. It's important to give away something that people will be excited about, but also something that's similar to the products or services you're trying to sell.
For example, if you sell beauty products, try giving away a makeup set for every month of the year. If you offer fitness tips and advice, consider donating some gym equipment as one of your prizes each week. The possibilities are endless! This strategy also keeps users coming back regularly, because they won't want to miss a new opportunity to win an exciting prize.
Target the For You Page
The For You Page is designed to show you the content that's most relevant and tailored for your account based on the videos you've watched in the past. You can find this content each time you open the app, so it's a vital aspect of any TikTok marketing strategy. Because the For You page only shows users content they're highly likely to engage with, that makes it easier for you to reach an audience that's likely to convert to customers.
So, how do you get your content featured on the For You Page? The algorithm is constantly updating, but the key is to produce content that's irresistible to your target audience. You can use the hashtags #ForYouPage and #FYP in your video description, but that alone will not guarantee exposure or placement. If users enjoy your content, they're likely to use these hashtags in the comments as well, and that will give your video a higher chance of being featured.
If you want to succeed on TikTok in the long-term, it's important that you build an authentic relationship with your audience. From responding to comments to creating share-worthy content, each action you take on the platform gets you one step closer to establishing a solid TikTok presence. With these strategies, your amazing content will have the chance at exposure it deserves.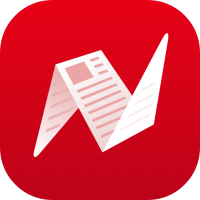 This is original content from NewsBreak's Creator Program. Join today to publish and share your own content.