Every year in September, as leaves begin to fall, the United States celebrates another Labor Day holiday. Many people are familiar with the adage, "Never wear white after Labor Day." Others simply see it as an opportunity to take a paid day off from work and bring out the grill. Despite what little seems to be known about the federal holiday, there are three key facts everyone American should know about Labor Day.
First, as the United States shifted from an agricultural economy to an industrial one, Americans of all ages, sometimes as young as five, worked days sometimes exceeding twelve hours. Second, the conjectural road that paved the way to the Labor Movement leading to the birth of Labor Day was marked by bloodshed and violence, such as was exhibited during the Haymarket Riot. Third, and probably the strangest of the three facts, no one knows who to credit as the true founder of Labor Day.
The Industrial Revolution and Its Relation to Labor Day
During the 18th century, many new manufacturing technologies were introduced to the United States, catapulting America into the Industrial Revolution. Most Americans pre-Industrial Revolution worked from home or in small local shops. The Industrial Revolution shifted this setup, and many Americans found themselves in large factories facing dangerous working conditions. It became commonplace for workplace injuries to occur, and there was no protection in place to provide safer working environments for employees. During this time, the use of child labor was also commonly accepted.
Because of the poor conditions that workers were now faced with, the Labor Movement began to grow. Individuals began to organize labor unions demanding fair wages, regulated working hours, and improved working conditions. It could be argued that if not for the Industrial Revolution, which led to substandard working conditions, the Labor Movement may not have gained such traction, and Labor Day may have never existed.
The Role of Violence in the Labor Movement
As with much of American history, the Labor Movement would progress, but not absent of violence and killing. The Haymarket Riot occurred in 1886 following the Haymarket Square rally, which was established to protest police brutality against workers on strike. When police officers attempted to disperse the rally, an unknown individual threw a bomb resulting in mass chaos and confusion. Police and crowd members opened fire resulting in massive bloodshed. Seven police officers lost their lives in the pandemonium that ensued following the bomb being thrown at police. Following the riot, what would come to be known as the "Haymarket Trial" would divide Americans as some felt the individuals being charged were martyrs for a cause, while others believed the accused individuals were nothing more than cold-blooded murderers.
During Illinois v. August Spies et al., eight individuals were indicted for murder in conjunction with the Haymarket Riot. Ultimately, seven men would be sentenced to death, with the eighth receiving a fifteen-year prison sentence. Four of the seven men would be executed by being hanged, and one other would commit suicide the night before his scheduled execution. The remaining two men had their death sentences commuted to life sentences because much of the public questioned the handling of the Haymarket Trial and those who had been accused. Despite the commutation of the remaining men's death sentences, many believed all the men had been unfairly convicted based on very minimal circumstantial evidence.
The Founder of Labor Day
Unfortunately, it cannot be stated with certainty who to credit with the founding of Labor Day. There have been speculations about who first proposed Labor Day to include Matthew Maguire and Peter J. McGuire. Matthew Maguire was a secretary of the Central Labor Union. Time magazine reported that editorials from 1894 credit Maguire as being owed credit for creating Labor Day and cites a much later declaration by United States Secretary of Labor Willard Wirtz in 1968 declaring Matthew Maguire the "Father of Labor Day."
In contrast, others believe Peter J. McGuire is the actual creator of the idea of Labor Day despite reports from his granddaughter that he was congratulated erroneously, based on a mix-up with his last name. McGuire was a union leader and played a pivotal role in the adoption of the eight-hour workday. As the story goes, Peter McGuire gave a speech in front of the New York Central Labor Union in 1882, suggesting a day be designated each year in honor of labor and that the selected day be celebrated with a street parade. Thus, in the eyes of the United States Department of Labor, Peter J. McGuire is dubbed the true originator of Labor Day.
Regardless of which narrative you personally assent to, understanding the history of Labor Day is vital to understanding why we celebrate it. Mainly it is important to remember that the Industrial Revolution played a paramount role in the start of the Labor Movement and the eventual creation of the Labor Day holiday.
It should also be remembered that the Labor Movement was partly riddled with carnage and violent behavior before regulations regarding working conditions and working hours were implemented.
Finally, credit for the creation of Labor Day is attributed at times to Matthew Maguire and other times to Peter McGuire. Despite this, understanding the shift from an agricultural economy to an industrial one and how it led to eventual labor reform is necessary to appreciate why Labor Day was eventually deemed a federal holiday.
"Understanding the shift from an agricultural economy to an industrial one and how it led to eventual labor reform is necessary to appreciate why Labor Day was eventually deemed a federal holiday."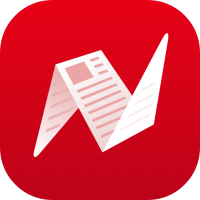 This is original content from NewsBreak's Creator Program. Join today to publish and share your own content.