Across the globe, COVID-19 has claimed over four million lives. The virus struck swiftly, leaving minimal time for states or localities to develop an informed response to the outbreak. There is little known regarding how this will affect the animal population. For example, despite implemented procedures, three gorillas at the San Diego Zoo Safari Park contracted COVID-19, prompting concerns about animal welfare and questions regarding animal to human transmission.
As a result, the issue of the safety and well-being of the zoo animals was catapulted into the public spotlight, providing a need for action as well as providing an example of the need for the USDA's Animal and Plant Health Inspection Service's (APHIS) proposal to implement contingency planning regulations as they relate to handling animals during emergent situations.
Finally, as animal cases continue to be discovered, further questions have arisen regarding connections between animal species and their susceptibility to COVID-19 infection and what that could mean for future transmission.
Three Gorillas Infected in San Diego Zoo Safari Park
The United States Department of Agriculture (USDA) maintains a case list of all confirmed animals that have tested positive for COVID-19 within the United States, and fewer than ten of those have been attributed to California.
Though the zoo's biosecurity procedures were in place and had been heightened, three gorillas were previously confirmed to have been infected with COVID-19. This resulted in questions regarding transmissibility between humans and animals. Per the CDC, besides what was discovered regarding the initial outbreak, animals do not pose a significant risk of transmitting COVID-19. However, the CDC has confirmed that COVID-19 can be spread from people to animals in certain situations and recommends those with a confirmed diagnosis avoid contact with animals.
Despite being infected with the virus, the gorillas eventually made a full recovery. As a result, the San Diego Zoo Safari Park continues to monitor the gorillas and share documentation regarding COVID-19 in the gorillas with APHIS in hopes that it will assist in any further solutions necessary to reduce or eliminate potential harm to animals within the zoo.
Questions Raised Regarding Animal Welfare in Relation to COVID-19
With the infection of the gorillas at the San Diego Zoo Safari Park, many residents were left concerned whether the animal's safety during such a tumultuous time is being adequately addressed. The San Diego Zoo Wildlife Alliance (SDZWA) had already been working behind the scenes seeking a solution. They responded by supplying the first round of vaccinations compliments of Zoetis, which were used on the great apes housed at the zoo. A few months after the initial round of vaccinations, the San Diego Zoo would announce its plan to vaccinate 270 animals at the zoo. Also of note is the proposal by APHIS that would require contingency plans to be in place and that employees be trained to implement them in the event of an emergency. Such a proposal would seemingly provide valuable support to ensure animal welfare during catastrophic events.
Is There a Connection Between Species and COVID-19 Susceptibility?
More recently, the infection of a snow leopard at the San Diego Zoo leads to the mystery of whether a proportionally measurable link exists between animal species and their susceptibility to contracting the virus. Previously three snow leopards in Kentucky were also confirmed as positive infections.
Literature reviews such as Emma Hobbs' Animals and SARS-CoV-2: Species susceptibility and viral transmission in experimental and natural conditions, and the potential implications for community transmission, cite notable differences in susceptibility varying by species. For cats specifically, viral replication occurs within the upper respiratory tract, and evidence suggests cats have a greater risk of infection. More significant in numbers for juvenile cats, the virus can result in symptomatic infections, severe clinical disease, or death. This contradicts directly with results regarding poultry in which Hobbs identifies that turkeys, ducks, geese, chickens, quail, and pigeons could not be experimentally infected, and the virus did not replicate within embryonated chicken eggs, supporting the theory that susceptibility is a variant based on species.
Further research must be performed to ensure the possibility of greater infection risk by species does not lead to more detrimental outcomes such as endangering a species or, worse, extinction.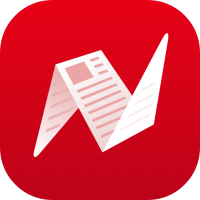 This is original content from NewsBreak's Creator Program. Join today to publish and share your own content.