Brooklyn's dining scene may be less celebrated than Manhattan's but this NYC borough is packed with great places to eat
Many visitors to New York City spend their entire trip on the island of Manhattan. With world-class cultural attractions and fantastic restaurants to fit all budgets, it's easy to see why most tourists never venture across the river to Brooklyn. But Manhattan's neighbor to the south has plenty of outstanding eateries which every foodie should make the effort to visit.
Here are 10 of the best restaurants in Brooklyn with options to suit all tastes and budgets.
1. Roberta's and Blanca
Roberta's and Blanca are sister restaurants in the Brooklyn neighborhood of Bushwick which each offer an excellent but completely different dining experience.
Roberta's is one of the best pizzerias on either side of the East River. Roberta's kickstarted the NYC trend for Neapolitan-style pizzas. While pizza pies and slices are Roberta's most famous offering, the menu also features a sublime selection of ever-changing pasta dishes and delicious burgers.
Blanca is an intimate upscale dining destination hidden behind Roberta's. Blanca's 19-course tasting menu may be one of Brooklyn's priciest dinner choices but it's also easily one of the borough's best. Blanca is one of two restaurants within Brooklyn to have been awarded two Michelin stars for its inventive and perfectly executed eats.
2. Glasserie
Glasserie serves mouthwatering Mediterranean dishes with a heavy Israeli influence. This ultra-chic restaurant is tucked away in a quiet corner of Greenpoint at Brooklyn's northern edge. While everything on the menu is worth making the trip up to Greenpoint, the flatbread and flaky bread served alongside Glasserie's meals is nothing short of divine.
3. Xilonen
Brooklyn offers plenty of choice for vegetarian and vegan dishes but few eateries can match the plant-based fare on offer at Xilonen. Xilonen opened in Greenpoint during the inauspicious peak of the COVID-19 pandemic, but its takeout-friendly setup helped the restaurant weather the storm. Whether you dine inside or take your food away with you, Xilonen's expertly rendered vegan renditions of Mexican classics are sure to delight even the most committed of carnivores.
4. Olmsted
Olmsted's next-level approach to farm-to-table dining has earned this Prospect Heights restaurant rave reviews, a Michelin Guide recommendation, and a James Beard Award nomination. The restaurant's backyard is a herb and vegetable garden. These ultra-fresh ingredients are inventively and expertly transformed into some of NYC's most delicious and creative dishes.
5. Di An Di
Di An Di is another standout of Greenpoint's ever-expanding dining scene. The name comes from a Vietnamese phrase meaning "between friends" and the eclectic menu makes this a place you'll want to introduce all your friends to. The dishes at Di An Di include perfect Vietnamese classics alongside exquisite new inventions and reinterpreted Vietnamese dishes which fall somewhere between the two.
6. Emily
Pizza is a religion in NYC and Brooklyn has plenty of standout pizzerias that can hold their own against anything in Manhattan. Emily has locations both in Brooklyn's Clinton Hill and across the river in the West Village. The Brooklyn spot is Emily's original location and it firmly ranks among the borough's finest. While many pizza connoisseurs argue about the relative merits of NY and Neapolitan style pies, Emily sidesteps the argument altogether. Delicious thin-crust pizzas with divinely inspired new toppings are fired up in the restaurant's wood-burning oven. Like fellow Brooklyn pizzeria favorite Roberta's, Emily also offers a fantastic selection of pasta dishes and burgers.
7. Lilia
Lilia is a Williamsburg hotspot that also utilizes a wood-burning oven to prepare scrumptious grilled clams and other sublime seafood. These ocean delights are joined on the menu by a sophisticated selection of Italian entrees and house-made pasta dishes. After you've enjoyed the heck out of your meal, finish things off properly with a signature olive oil cake for dessert.
8. Frankel's Delicatessen
Manhattan's Jewish delis are the stuff of legend but Brooklyn is also no slouch when it comes to bagels and smoked fish. Frankel's Delicatessen may be less famous than Manhattan's Sables or Russ & Daughters but it has quickly established itself as the neighboring borough's premier deli. Located on the border of Williamsburg and Greenpoint, Frankel's offers everything you could want from a Jewish deli without having to cross the East River.
9. Edith's
Edith's is another top choice for bagels in Brooklyn's Greenpoint neighborhood. After a successful run as a pop-up operating out of popular pizzeria Robert Gee's, Edith's moved into a new permanent home in 2021. When you get something quick and delicious to eat without breaking the bank, Edith's has got you covered.
10. Aska
Like Blanca, Aska has been awarded the accolade of two Michelin stars for its first-class cooking and ambiance. This is a dining destination that has drawn many Manhattanites to venture to its repurposed warehouse space at the edge of the Williamsburg Bridge. Aska's dramatic industrial interior features a theatrical open kitchen. The food is every bit as captivating as the setting, drawing on Nordic culinary techniques to create complex dishes which are truly deserving of the restaurant's two-star status.
Manhattan may get more attention, but Brooklyn's dining scene is packed with fantastic options for all budgets and occasions.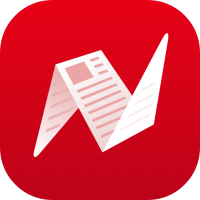 This is original content from NewsBreak's Creator Program. Join today to publish and share your own content.