Have you been recently injured in an automobile accident that was the fault of another driver? It may be time for you to consult a personal injury attorney. A personal injury attorney represents individuals who have been injured in civil court. Individuals may seek compensatory damages for injuries resulting from the automobile accident. Compensatory damages are monetary compensation awarded to compensate for injury, damage, or a suffered loss.
There are three main reasons you may want to consult with a personal injury attorney. First, if there is a chance you may be partially at fault for any of the damages, it's a good idea to consult with a personal injury attorney. Second, if you have no experience filing a claim in court, consulting with a personal injury attorney can assist you with the process of initiating a lawsuit to recoup monetary damages for your injuries. Third, a personal injury attorney is skilled in working with the opposing party to reach settlement agreements resulting in minimized fees related to court costs.
California Process of Assigning Fault for an Accident
Even when it seems that an accident is clear-cut, a percentage of fault can be assigned to each party. In California, you can still recover compensation if you are found partially at fault for your accident as long as there is another party at fault. A judge will determine the amount of the compensatory damages to be awarded by dividing responsibility between all contributing parties and reducing your recovery amount by your own percentage fault. This is why it is crucial to consult with a personal injury attorney. The percentage of fault you are assigned can significantly impact the amount of payment, if any, you will be entitled to receive. A personal injury attorney is well versed in advocating for equitable fault assignment proportional to an individual's direct contribution to the injuries and will be able to ensure your fault is not inaccurately stated.
Filing A Civil Lawsuit in California
The laws and requirements for filing a lawsuit vary from state to state. This is likely your first interaction with filing your own case in California, so it's a good idea to consult with a personal injury attorney. Each state has rules such as a statute of limitations that set forth how long you have to file a claim to recover damages relating to personal injury. If you are unfamiliar with the requirements regarding filing a lawsuit, you risk severely minimizing your compensation, or even worse, missing a due date and having the lawsuit dismissed entirely. The wise option is to review your case with a personal injury attorney to help you determine what is needed to file your lawsuit in Small Claims Court. The attorney will be able to represent you in court to simplify the process for you.
California Personal Injury Attorneys Are Experienced with Negotiating Settlements
When it comes down to it, the goal is to gain monetary compensation. There are many instances in which a personal injury attorney can negotiate a settlement with the opposing side. Negotiating a settlement prevents the case from ever going to court and being tried in front of a judge. Consulting with a personal injury attorney gives you access to experienced negotiators. These attorneys are capable of navigating even the most complex of legal jargon that may inundate your auto insurance policy. Regardless of this, personal injury attorneys are skilled at maximizing settlement amounts to reflect fair compensation for injuries sustained. Because of this, their knowledge of the filing procedures for Small Claims Courts, and their experience with the fault percentage system, personal injury attorneys are an excellent option if you have been injured and are considering seeking monetary payment for your injuries.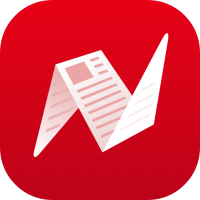 This is original content from NewsBreak's Creator Program. Join today to publish and share your own content.