Are you considering getting one of the three available Covid vaccines? Perhaps you are wondering if there are side effects and what they might be. Although scientists continue to gather data as more people are vaccinated, each Covid vaccine underwent large-scale clinical trials. From these clinical trials, researchers have determined what the side effects of the Covid vaccines are.
Side Effects Versus Disease Symptoms
There are three available Covid vaccines produced by Pfizer, Moderna, and Johnson and Johnson. None of the Covid vaccines were made with the coronavirus itself. According to the Centers for Disease Control (CDC), because these vaccines do not contain the coronavirus, you cannot get Covid from them.
Vaccines cause your immune system to create antibodies for immunity from a virus. Once you receive a vaccine, your immune system begins working through this process. The increased immune system activity may cause you to feel ill.
According to a study published in the United States National Library of Medicine, any vaccine can cause soreness at the injection site and other mild side effects. Having side effects doesn't mean you have a disease.
Mild side effects are a common reaction and show that your immune system is working. Researchers state that your immune system is still working even if you don't experience side effects. Scientists still do not understand why some people experience side effects while others do not.
Common Covid Vaccine Side Effects
The Covid vaccines may produce some mild to moderate side effects. Based on the clinical trials and data gathered by the CDC, the most common side effects for all of the Covid vaccines are:
· Pain, redness, and swelling at the injection site
· Tiredness
· Headache
· Muscle pain
· Chills
· Fever
· Nausea
The side effects usually start within a day or two of getting the vaccine. Once your body's immune system adjusts, the side effects resolve within a few days.
During the clinical trials, researchers divided the common side effects into two main categories, local reactions at the injection site and systemic reactions that made a person feel ill. The categories were further divided by the seriousness of the side effects. The four types include:
· Mild (Grade 1)-No interference with daily activities
· Moderate (Grade 2)- Some interference with daily activities
· Severe (Grade 3)- Prevents daily activities
· Potentially Life-Threatening (Grade 4)- ER visit or hospitalization
None of the Covid vaccines clinical trials reported any Grade 4 local side effects involving the injection site. 2.7% or less of participants reported Grade 3 localized reactions, except for 10.8% of participants age 65 years or older who reported a Grade 3 localized reaction.
Systemic Grade 3 reactions were reported by 3.2% or less of participants after the first dose. 17.4% of participants age 18 to 64 years reported Grade 3 side effects for fatigue and muscle pain.
The Pfizer and Johnson and Johnson Covid vaccines reported no Grade 4 systemic side effects. Less than 0.1% of the Moderna clinical trial participants reported Grade 4 systemic reactions after the first dose, specifically for fever, fatigue, and joint pain.
Adverse Effects
A study by the Royal College of Physicians in the journal Clinical Medicine defines adverse medical effects as unintended, harmful events associated with medicine. The Journal of Internal Medicine reports that between five and ten percent of hospital patients experience an adverse effect from a medication. Adverse effects can occur when the dose is too large or because of errors, abuse, and off-label usage.
During the clinical trials, adverse events for each vaccine were reported as:
· Pfizer 0.6%
· Moderna 1%
· Johnson and Johnson 0.4%
Because the adverse events occurred after people received the vaccine, researchers are still investigating if the vaccine or another medical, genetic, or unknown factor was the cause.
The side effects of the Covid vaccines are generally mild to moderate and similar to side effects from any other vaccine. More severe side effects were reported after the second dose of the Moderna vaccine.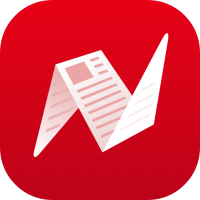 This is original content from NewsBreak's Creator Program. Join today to publish and share your own content.