The film opens on a cold wintery scene with the main character, Fern, played by Frances McDormand, going through her belongings in a storage depot. A close-up shot captures a flicker of sadness as she hugs the faded denim jacket to her chest, inhaling the faint scent of her late husband. In the next shot she is driving her motor home van down an empty highway through a dull bleak countryside. That scene is followed by her squatting in empty scrubland, anxiously looking around her, as she urinates. Thus director Chloé Zhao sets the mood of Nomadland.
This homage to some of America's modern nomads shares much of its slow-moving style with the director's previous directorial work, the equally under-lit introspective on bronco-riders, The Rider. Both stories were also written by the director, and each explores a less than glamorous side of American life, yet both quietly celebrate the human spirit and the magnificent American landscape, beautifully shot in a way that perfectly matches each story's mood.
A far cry from luxury RVs (recreational vehicles), most of the motor homes in this story are cramped and have seen better days. Indeed, to call them "recreational vehicles" is a misnomer. Their owners are a bit like their vans: Most have seen better times and have limited funds; many are homeless in the traditional sense, though Fern insists she's not homeless; she's just "houseless." This is true of most of the other nomads she meets on the road, in RV parks, and ad hoc gathering places. Most picked this lifestyle because they ran out of alternatives. Fern is emblematic of that choice.
Her itinerant life is the result of two events. First, on January 31st 2011, the town's gypsum mine closes down after operating for 88 years, leaving her husband unemployed. Not long afterwards, he dies. The town is Empire, Nevada, a tiny "company town" of a few hundred residents all dependent for a living on the mine. Virtually every business and house is owned by the mining company. When the mine closes, the company gives the residents a few months to vacate the modest houses.
That leaves Fern, who has no children, with no attachments there and no reason to stay in the town that she never liked anyhow. Indeed with the closure of its mine, Empire itself effectively ceased to exist — even its ZIP Code was discontinued by the postal service. So she puts her household contents in storage, buys a beat-up camper van she names Vanguard and starts a new precarious life on the open road.
Frances McDormand has one of those faces that can seem at times to have the burdens of a lifetime engraved on it. It's a look that perfectly suits a role that she plays superbly and with seeming ease. Her fictional character radiates the practical intelligence and determination needed to embark on such a challenging new lifestyle, yet that craggy face can change instantly into a soft smile that radiates empathy and humanity.
Fern gets on well with the other nomads she meets on the road and forms a special friendship with a few, particularly Linda May, a perpetually good-humoured septuagenarian with a tough story, a heart of gold, and a generally positive attitude. Interestingly, most of the players in the film, including May, are not professional actors, but real road people. Their performances are so authentic that many viewers probably wonder who those fabulous actors might be, and why they had never come across them before. Indeed, it's a tribute to Chloé Zhao that she can coax such convincing performances from non-professional actors; not every director can achieve that.
One of the few other professional actors in the film is David Strathairn. His performance as a nomad is quite convincing, but dims in comparison to McDormand's and the real nomads. It's unavoidable that the appearance of a second well-known professional actor might disrupt the unpredictable storyline formed in some viewers' minds. With two high-profile actors on the scene, many viewers may expect a more conventional, maybe even romantic, twist in the narrative.
Jessica Bruder's novel is a grittier, more forensic examination of the Great Recession's impact on many ordinary Americans' lives. The film deals with this angle, as it were, in soft focus, hinting occasionally, but never delving too deeply. The harshness of life on the road and the fraught circumstances that led the nomads to that life is alluded to, but overall, their lifestyle is perhaps too idealized. For example, since it's all about the beginning of Fern's life as a nomad, the film never addresses the real or imagined threats a lone woman would doubtless have to confront or at least to worry about. Nothing physically threatening happens to her; indeed, such issues are never alluded to, even briefly, by any of the nomads during the film. It's a relatively minor point, but for some viewers this is likely to detract just a little from the film's feeling of authenticity.
Nomadland is a beautifully filmed, "fictional documentary" that affectionately celebrates modern-day pioneers. Like those who travelled before them in the 19th century, these pioneers — blameless victims of the Great Recession — have their earthly belongings packed into vehicles not much bigger than the old covered wagons.
This excellent, moving, and thought-provoking film highlights a peculiarly American type of gritty pragmatism and the decency of people who don't have much by way of material goods, but for whom looking out for one another is a defining quality.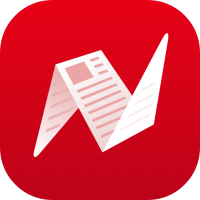 This is original content from NewsBreak's Creator Program. Join today to publish and share your own content.