TV drama series can mainly reflect the real world, or be largely a form of escapism. In recent times, viewers have been treated to impressive productions at both extremes. Leaning towards escapism is Big Little Lies. Decidedly leaning in the other direction is Mare of Easttown.
As the eponymous Mare, Kate Winslet is perhaps the epitome of the real world cop. In this case, that real world is Easttown Pennsylvania, depicted in the series as a far from glamorous town, with mundane problems, dreary weather and a flawed local detective, Mare, who would never make the cover of Vogue.
The fact that Kate Winslet did make the cover of Vogue, not just once, but a few times, points decisively to her acting skills and to the directorial skills of Craig Zobel. Apart from everything else, her lack of makeup, even moisturizer, gives Mare a pallid, almost unhealthy, world-weary appearance.
That, coupled with shabby clothes, a penchant for beer and nicotine (through a vape), and a complicated family life lends Mare a more than authentic persona. "More than authentic" is probably an accurate description since Mare plays not just a divorced mother and a doggedly determined cop, but also a sort of pastor/counsellor for much of the community.
Viewers who followed Kate Winslet's career should not be surprised at this display of acting versatility. Her diverse roles include Heavenly Creatures (her first major part), Sense and Sensibility, Titanic (in which she co-starred with Leonardo DiCaprio, and which, in 1997, became the highest grossing film of all time), Iris, Revolutionary Road, The Reader, Contagion, and Steve Jobs.
Not every film in which she starred received favorable reviews, indeed some flopped at the box office. Yet in almost every one of those cases the critics rated her role interpretation as outstanding, while being less than complimentary about other aspects of the films. To receive glowing reviews for their acting in otherwise mediocre productions is rare and the sign of great performers.
In Mare of Easttown, a gritty crime series set in the present day, she gives a mostly restrained performance. The filming was interrupted by the pandemic restrictions, and when it resumed, the actors and the crew were tested for the virus daily.
That the action takes place in a rather depressing town populated by ordinary people struggling with life's burdens is intentional, according to the series creator Brad Ingelsby. He said he wanted to honestly and sensitively portray communities that don't often get sympathetic screen time — the kind of ordinary folk who "get up every morning and go to jobs they don't necessarily love, but they do it out of a sense of duty." In that aim, he definitely succeeded.
All this cinematic realism could dissuade some viewers. That would be unfortunate and their loss, as they would be missing one of the best TV series for many years. They would miss Winslet's stellar performance as the indefatigable cop dedicated to her job despite a multitude of obstacles and dangers, and the general lack of appreciation of her peers and most of the population she tries to serve — a gossipy, claustrophobic community where almost everyone knows everyone else.
Apart from Winslet, director Craig Zobel nurtures an excellent nuanced performance from the other players: some well-known names, like Guy Pearce, and rising stars like Angourie Rice. Despite the dreary location, though, and the serious themes, the series is not without a little humor. Jean Smart, who plays Mare's widowed mother, is a particularly amusing character as a world-weary older woman with little respect for conventional norms and authority in general.
Much of the series is filmed in low-light conditions both indoors and outdoors, whether at night or on dull days. Even when the sun is shining the scenes are filtered to look dull. Overall, this intentional gloominess amplifies the dreary atmosphere. Because of that, an ominous air pervades much of the narrative, making it even more gripping and lending it a powerful momentum early on. It's so engaging, in fact, that many viewers may be tempted to watch the entire series of 403 minutes in one or two sessions, rather than seven.
The town of Easttown Pennsylvania exists, but it's not the town depicted in the series. For one thing, the main characters in the series are not typical of the population of the real Easttown. In fact, the TV series was not filmed there, but mostly in Mont Clare, another Pennsylvania town.
None of this affects the impact of the series, however, nor does it matter very much, and it certainly doesn't detract from a top class production built on a powerful storyline brought to life by a consummate director and one of the most versatile and convincing actresses around.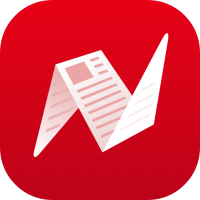 This is original content from NewsBreak's Creator Program. Join today to publish and share your own content.