Philadelphia, PA — "I'd like to see Paris before I die," Mae West once said, "[but] Philadelphia will do."
From the very first moment I heard New Yorkers travel faster to Philly on the Acela than can we travel from the Bronx to Brooklyn on the subway, Philly had me at hello. Since then, I've made it a habit to occasionally visit friends in the City of Brotherly Love.
Perhaps what intrigues me most about Philly are some of its laws. After all, the "Birthplace of America" may also be the "birthplace" of some of the weirdest laws . . . in America.
And so, on that note: here are 10 of the weirdest laws in Philadelphia.
1. It's illegal to sing in the bathtub in Philly.
I would like to hope this law doesn't apply to, say, Philly's own Patti LaBelle or Jill Scott.
2. Selling cars on Sunday is against the law.
Can you imagine being a car salesman at 11:58 pm on a Saturday, closing in on the biggest deal of your life? Oh, the pressure. ...
3. Anyone caught sleeping on top of a refrigerator outdoors is breaking the law, technically.
This law once again proves why truth is stranger than fiction.
4. Using Goldfish as baitfish while fishing is breaking the law.
Chalk this law up as a win for fishbowls and aquariums! But what about protecting the algae eaters, too?
5. It's illegal for a child's bedroom to be more than 200 feet from a bathtub, shower or toilet.
My only question is why "200," seems like such an even number. Why not, say, 209 feet?
6. It's against the law to sweep dirt under the rug.
Aha! So no matter how honestly you've been living . . . even refusing to tell a teeny-weeny lie, if you've been using that broom while ignoring a dustpan to sweep dirt under a rug — that's illegal!
7. It's against the law to hunt a big game animal while they're swimming.
Somewhere a black bear is griping, "If only Nature had evolved me to hibernate in the Delaware River."
8. Any person who's participated in a duel is ineligible to become Governor.
Wait! What about Philly's pride and joy — Will . . . Smith — who dueled with Carlton several times on Fresh Prince of Bel-Air? Smith strikes me as one-day-run-for-Governor material, after all.
9. Firework stores are prohibited from selling fireworks to residents of Pennsylvania.
This law is all the more incredible in light of Philly's police receiving more than 8,500 fireworks complaints in September alone.
10. It's illegal to discharge a cannon at a wedding.
And, no, this law isn't aimed at Mariah Carey's ex-husband — the guy who hosts shows such as Wild 'n Out and America's Got Talent.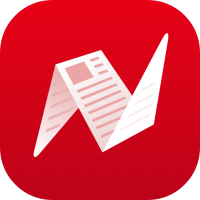 This is original content from NewsBreak's Creator Program. Join today to publish and share your own content.