Brooklyn, NY — Whenever friends or family visit from out of town, in particular if it's their first taste of the Big Apple, they ask various questions. Topping the list usually concerns "what's Brooklyn like?"
After all, what other borough can boast of being the birthplace of Michael Jordan and Jay-Z, not to mention the guy who wrote Seinfield?
And so, on that note: here are 10 of the coolest fun facts about Brooklyn.
1. If Brooklyn were a city on its own, it would have more residents than Atlanta, Miami and Vegas . . . combined.
BK — though technically a borough — has the fourth largest population in the country.
2. The hot dog was invented in Brooklyn.
Long before hoop stars such as Stephon Marbury and Lance Stephenson were "hot-dogging" on Coney Island playgrounds, Charles Feltman invented the hot dog in Coney Island (1867). Now you know why the world-famous Nathan's Hot Dog Eating Contest is held here.
3. Before the world knew him as President Obama, "Barry" lived in Brooklyn.
Decades before President Obama called the White House his home, he lived in a "brown house," or brownstone to be exact. Indeed, the president was familiar with Second Street — a block from Prospect Park — long before 600 Pennsylvania Ave.
4. Brooklyn was originally a city.
Before merging with New York City in 1898, Brooklyn was a city. No wonder so many Brooklynites are quick to note — "we live in Kings County."
5. Brooklyn is the fastest borough for runners, despite being larger than Manhattan and the Bronx.
Due to BK's mostly flat terrain, runners during the New York City Marathon zip through it. At an average speed of just over 8 minutes per mile, Brooklyn is known as the fastest borough.
6. On May 17, 1884, P.T. Barnum marched 21 elephants across the Brooklyn Bridge.
"I am a showman by profession," Barnum once boasted. And perhaps few shows in history can compete with seeing Barnum literally treat NYC like the "concrete jungle."
7. The first rollercoaster in American history debuted in Brooklyn.
On June 16, 1884, Coney Island gave the world its first rollercoaster, although it creaked along at just 6 miles per hour.
8. In 2006, a Cold War bomb shelter was found hiding under the Brooklyn Bridge.
City workers uncovered the shelter and found medical supplies along with "352,000 packets of crackers and blankets."
9. Almost 40 percent of current Brooklynites are foreign-born.
How's that for embodying NYC's storied "melting-pot" image.
10. Teddy bears were invented in Brooklyn.
Brooklyn has a reputation for being the "toughest" borough, with feared boxers such as Mike Tyson and Zab Judah having hailed from BK. Yet in an incredible stroke of irony, in 1902 Rose and Morris Michtom gave birth to the first teddy bear in a Bed Stuy candy shop.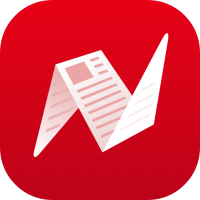 This is original content from NewsBreak's Creator Program. Join today to publish and share your own content.