A few weeks ago while checking out at Trader Joe's, I overheard someone say: "Thanks, ma'am. Sure you wanna tip me for just doin' my job, though?" 
Nosier than Rudolph, I glanced over to the nearby checkout counter. Despite the cashier's humble protest, the lady handed him a few bucks. "Giving makes me feel good, young man," she said while flashing a smile. 
CBS News recently did a follow-up story on a CEO in Seattle, who, six years ago, vowed to give all his employees a minimum salary of $70,000. The heartwarming story went viral on YouTube. 
Perhaps what makes the story so compelling, for so many, is this: Dan Price's show of generosity was far more reflective of John, the Baptist, than was it of John D. Rockefeller.  
Growing up in a capitalist society, we're groomed to value people based on how much money they make. But the last time I checked, ahem, the only thing that actually "makes" money is a mint.
The mere fact "net worth" is among the highest Google searches says it all. For this reason, whenever we spot someone being a Good Samaritan, in particular a CEO who takes a pay cut for the sake of giving employees a pay raise, we're typically left scratching our heads
As did I at Trader Joe's. ... 
Price Shows Why Happiness is Priceless
Ages ago Aristotle figured out "happiness" is not only "the meaning and the purpose of life, [but] the whole aim and end of human existence."
Some men chase women, some women chase money, some of both chase vodka with the soft drink of choice, yet every such chase leads to the same pot at the end of the rainbow: happiness.
Perhaps Dan Price — after surviving a failed marriage and depression symptoms — realized what sages and saints have known for ages: giving is receiving turned inside-out. Bingo!
The happiness we feel from making others feel happy makes us, well, feel happy, too.
Sure, Price took a pay-cut. A big one. In fact, Price slashed "his own salary by $1 million to be able to give his employees a pay raise." But according to Price, over the past six years the selfless act not only made him happy but it's also "tripled" his company's earnings. 
"Our turnover rate was cut in half," he says, "so when you have employees staying twice as long, their knowledge of how to help our customers skyrocketed over time and that's really what paid for the raise more so than my pay cut."
Over the years Price has endured critics labeling him "a traitor to capitalism," not to mention downsizing to adjust to his now $70,000-a-year salary.
But if the "higher pay has helped employees buy homes and start families," as has been reported, Price is no "traitor." No, no. Price is a Good Samaritan who deserves a standing ovation. 
Helping Others is the Key to Helping Ourselves
New parents, co-workers Carrie Chen and Alex Franklin say Price helped make it possible for them "to begin a family, in the first place." As Chen puts it, he helped "us achieve the American Dream." 
Sure, when first hearing of Price's counterintuitive approach, most entrepreneurs cringe.
Entrepreneurs typically don't sign up to risk it all, only to be rewarded by subtracting an "e" while adding an "r" to the job description. Price — the employer — now earns the same amount as the employee. Ah, but because no matter how thin the coin there will always be two sides, on the flip side: 
the average CEO compensation is 320 times more than the salaries of their typical workers.
Perhaps in Price, we merely see a man who figured out this: too few know when they have enough, and even fewer know how to enjoy it. 
The Takeaway
Perhaps Price viewed John Rockefeller's biography as a cautionary tale. According to his biographer, John K. Winkler, by the time Rockefeller reached 53, "He looked like a mummy."
Why?
"The only thing that lightened his mood was news of a good bargain. When he made a big profit, Rockefeller would do a little war dance. ... But if he lost money, he fell ill!"
Dale Carnegie told a story of how Rockefeller "once shipped $40,000 worth of grain by way of the Great Lakes. No insurance. It cost too much: $150." Unfortunately, Rockefeller would lose all his cargo, due to a vicious storm.
Upon hearing the news, Rockefeller nearly collapsed — despite being the richest person in history with a net worth that today, when adjusted for inflation, would exceed $400,000,000,000. The appetite grows with eating, indeed.
In short, just maybe Price prized personal happiness over outright capitalism. And by doing so, he lived up to his last name while reminding us why . . . just maybe: sometimes the price of money costs too much.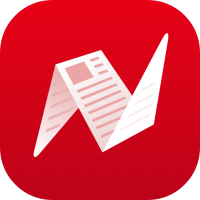 This is original content from NewsBreak's Creator Program. Join today to publish and share your own content.