Some restaurants are pushing back against Mayor de Blasio's vaccine mandate
New York City — "No Shots, No Service" is set to be the latest shot(s) heard around the City That Never Sleeps. From dining inside restaurants to catching a quick workout at the local gym, starting tomorrow (Aug. 17) — New Yorkers are expected to show proof of Covid-19 vaccination. And on Sept. 13, the mandate will be fully enforced.
When expressions such as "enforced" and "mandated" are tossed around in America — "the land of the free and the home of the brave" — clearly such undemocratic overtones are bound to ignite push back.
"When someone is vaccinated, they can do all the amazing things in New York City," de Blasio said. "If you're unvaccinated, unfortunately, you will not be able to participate in many things." Perhaps here lies the root of the issue.
The mayor's mere hint at "denying" rights to New Yorkers feels a tad, ah, "undemocratic." After all, Americans aren't accustomed to hearing their elected officials say, "Soon you will not be able to go inside a restaurant." Not to mention, de Blasio nicknamed his plan "Key to NYC."
As some critics argue: given that roughly 40,000 people die each year from the flu, heck, why not mandate New Yorkers get flu vaccines, too?
Notice the slippery slope Mayor de Blasio finds himself on here. ...
No wonder some restaurants are pushing back. Mary Josephine Generoso — manager at Pasticceria Rocco's of Bay Ridge — outright said, "Whether you're vaccinated or not, you are welcome."
Dangling in the restaurant's window, a protest sign takes aim at the vaccine mandate. Perhaps Pasticceria Rocco's stance explains why some states hope to prevent COVID-19 vaccine mandates. As of early August, Arizona and Arkansas are among the 9 states to have enacted 11 laws that restrict vaccine mandates.
Art Depole — co-owner of a Mooyah Burgers Fries, and Shakes franchise in Midtown Manhattan — says, "It seems like more of the locals are on board and understand it, but the tourists and the out-of-towners say, 'Oh no, that's the last time you're going to see me in the city.' "
Indeed, why would tourists openly embrace a foreign mandate, given that NYC's mandate is the first such requirement in the nation?
"This could destroy my business," says Massimo Felici, owner of three restaurants in NYC. "There are too many people who are unvaccinated."
Perhaps Generoso best captured why some restaurants are pushing back against the vaccine mandate:
I just don't think that we're gonna be the vaccination police! That's up to the mayor's office. It's up to the health department to figure out, but it certainly shouldn't be the burden of store owners, bars and gyms to be regulating that.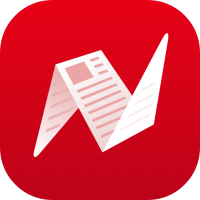 This is original content from NewsBreak's Creator Program. Join today to publish and share your own content.