Given the legal fallout from Netflix's 'Jeffrey Epstein' docuseries, some insiders now wonder was it even worth releasing
New York City — If by chance you were to Google "top lawyers in the world," sure enough the first image that pops up is Alan Dershowitz!
Dershowitz, born and raised in Brooklyn, reached unprecedented heights in his law career. From serving as a Harvard law professor and Trump's lawyer, not to mention once being a member of O.J. Simpson's legal "Dream Team," alongside the likes of Johnnie Cochran, Dershowitz has seen it all.
Now, the legendary attorney finds himself on the other side of the "bench." That is, for once — he's the client, not the lawyer.
Dershowitz "filed a multimillion-dollar lawsuit against Netflix and the producers of 'Jeffrey Epstein: Filthy Rich' over his portrayal in the docuseries about the deceased multimillionaire and accused child sex trafficker," CNBC reported.
Dershowitz, who was interviewed for the series last year, says he was misled "knowingly and deliberately" by the producers, who "maliciously and intentionally" portrayed him in "a defamatory manner."
Ahem, perhaps someone should've reminded Professor Dershowitz — renowned for having "an old-school sense of integrity" — why producers in Hollywood never stray too far from Mark Twain's unspoken rule:
Never let the truth get in the way of a good story.
According to Dershowitz's camp, Netflix producers essentially used the professor's name "to drive views of their miniseries and then proceeded to defame him with clever manipulation of facts."
Ah, the more I read about the matter, the more I overhear my old professor grumbling: "Common sense will take you further than any other trait. And so, common sense is the ultimate philosophy!"
Indeed, by no means am I qualified to speak for producers of Netflix. But what I can wonder aloud is this: Why even risk featuring arguably the most iconic lawyer in the world in a docuseries that chronicles one of the most infamous events in recent history?
In case you're wondering which law firm someone of Dershowitz's stature would choose, he's elected to join forces with a powerful team of lawyers from NYC's Nesenoff & Miltenberg LLP.
In short, a lawyer who's made a career out of representing clients now finds himself cast in the role of a client.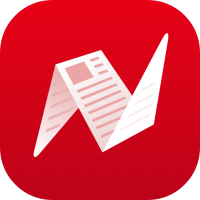 This is original content from NewsBreak's Creator Program. Join today to publish and share your own content.