A new AI study of major US cities concludes Philly's roads top the list
PHILADELPHIA — Beanie Sigel, widely considered the greatest rapper in Philly's history, once crowned himself "the King of the Streets." Ahem, given the recent study of roads conducted by the U.S. Chamber of Commerce, which saw the City of Brotherly Love top the list, perhaps Sigel wouldn't mind relinquishing the throne to the newest "King of the Streets."
Perhaps. ...
According to a recent study, which used artificial intelligence to judge road conditions in 20 cities across the nation, on the list — Philly's royal roads are to be counted as the king!
Benjamin Schmidt of RoadBotics said in each of the cities the ranked roadway conditions totaled roughly 75 miles of streets. In a rather futuristic contest, cameras are said to have been mounted on cars, which captured live footage of road conditions while a computer evaluated it.
According to the report, here's how the study worked:
Analysts with Pittsburgh-based RoadBotics mounted smartphones to cars' windshields and drove roughly 75 miles through cities across the country. The phones' captured video of pavement, from which artificial intelligence identified potholes, cracks and other distresses. Cities were then ranked based on an aggregated score.
Schmidt said the AI-assisted data from Philly could be used to guide more cost-effective spending and enhanced public dialogue.
"You've probably had good drives through the city of Philadelphia where nothing happened; you didn't get stuck in traffic; you didn't see a pothole but those are not going to come to your mind about your experience," Schmidt said. "What you will definitely remember is slamming into that pothole, that's a selection bias."
According to the evaluation data, 40% of Philly's roads ranked in the best condition possible and just short of 50% came in at the second-highest category. By any measure of the stick, even if that measuring happens to be done by robots, it appears nationally Philly deserves to be called the "King of the Streets."
As for the runner-ups, rounding out the top five is as follows: Jacksonville, New York City, Denver and Nashville. For the full rankings, check here.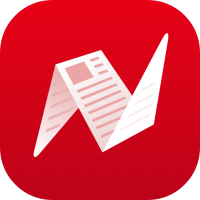 This is original content from NewsBreak's Creator Program. Join today to publish and share your own content.