In the not too distant future, vaccines may be required for patrons at restaurants across the city
New York City — In the coming weeks, or days, the following scenario may become a reality for New Yorkers.
A hungry family of four strolls into a restaurant. Before they're even greeted and shown to a table, a voice from behind says, "Hello! Will you please be so kind as to show proof of your COVID vaccination."
If Mayor de Blasio's recent appearance on CNN indicates which way the wind blows, the above scenario may prove to be a reality. According to the mayor, with the Delta variant seemingly increasing in danger by the day, quite naturally there's been growing concerns about spreading the latest threat.
According to the latest data, the Delta variant — first detected in India — now comprises a whopping 80% of all new cases nationwide. Perhaps even more alarming is it's been detected in more than 90 countries.
"We need mandates," the mayor said.
A day after famed NYC restaurateur Danny Meyer announced plans to require all employees and customers to show proof of vaccination, before setting foot inside any of his restaurants, the mayor showered Meyer with praise for his proactive stance.
"Given everything we're learning about the Delta variant, all options are on the table," de Blasio said. The mayor then added:
What's going to happen, bluntly, is that folks who are vaccinated are going to be able to experience all the things that they love in the life of this city and this country, and the folks who are not vaccinated are going to find that too many things that they want to do, they can't do unless they're vaccinated. That has to be the reality because people will respond to that.
Ultimately, as de Blasio noted, the responsibility falls squarely on the shoulders of the city's health department, which has the power to make the vaccine requirement rule for restaurants. Yet some of de Blasio's critics — such as City Councilman Mark Levine — view the mayor's recent stance as being somewhat shortsighted.
"Mounting evidence that people who are vax'd, while well protected, can still spread," Levine tweeted Friday. "And still NY City & State have not updated mask guidance *SINCE MAY*. We're letting the virus outrun us yet again. Stunning."
In short, despite facing pushback from critics, de Blasio says eventually there will come a point when if New Yorkers want to do anything in the city, they'll need to be vaccinated.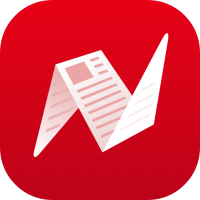 This is original content from NewsBreak's Creator Program. Join today to publish and share your own content.