So far, Mayor Kenney's administration remains adamant there's no need to mandate vaccine requirements for city workers
PHILADELPHIA — Due to the recent surge in coronavirus cases, government agencies around the nation are cranking up mandated employee COVID-19 vaccinations. Yet Mayor Kenney's administration, apparently, so far is adopting a "wait-and-see" approach.
Kenney's administration recently confirmed it has no plans to mandate COVID-19 vaccinations for the city's almost 30,000 employees. Also, there are no mandates for either SEPTA's 9,000-member workforce or the school district's almost 20,000 workers.
According to city spokesperson Joy Huertas, "We will continue to assess the need to implement a vaccination mandate for our city workers and may make this a requirement at a future date." In other words, at least for the foreseeable future — Philly has elected to play it by ear.
Despite the Kenney administration's projected cool, calm and collected attitude, most pundits expect Philly to eventually yield to the pressure.
Nationwide pressure is mounting by the minute. Cities and states feel squeezed to mandate vaccination for government employees. The reason being, the recent surge in coronavirus cases appears to stem from "the highly transmittable delta variant that is spreading largely among the nation's unvaccinated population."
On Thursday, President Biden is expected to announce a vaccine-or-testing mandate for all federal workers and contractors. Yet despite such pressure, Philly's government agencies are holding steadfast to a wait-and-see approach.
Last week, Health Commissioner Dr. Cheryl Bettigole announced Philly has been experiencing a "small but real increase" in COVID-19 cases, most likely due to the Delta variant. Even the Kenney administration had to acknowledge "new daily positive COVID-19 case counts over a two-week period rose to 74 as of Thursday from 25 reported July 1."
In short, despite Philly's health department data's showing the number of positive cases has more than doubled over the last three weeks, not to mention the mounting pressure to mandate vaccine requirements for city workers, so far Mayor Kenney's administration is sticking to its wait-and-see approach.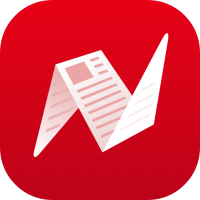 This is original content from NewsBreak's Creator Program. Join today to publish and share your own content.