Buffalo's Common Council is considering ditching the office of mayor
BUFFALO, NY — "There is nothing permanent except change." Heraclitus's wise insight, from thousands of years ago, still holds true today. And by the looks of it, the Buffalo Common Council is pondering making a drastic change to its city government.
According to University councilman Rasheed Wyatt, Buffalo is among the poorest cities in the nation. For this reason, Wyatt argues it's time to embrace change.
Under the proposed plan, Common Council will look to "explore" a city manager form of governance, in hopes of replacing the office of mayor. Apparently frustration with Buffalo's mayor, Byron Brown, continues to escalate. Yet Wyatt, who's clashed with Brown in the past, insists plans to change the city's form of government merely reflect the ineptitude of the mayoral position, not an attack on Brown per se.
Wyatt points to the present form of governance, which resulted in "disinvestment" in poorer neighborhoods. According to Wyatt — Buffalo, as a whole, has gotten smaller and poorer.
Wyatt, however, couldn't fully conceal his longstanding feud with Mayor Brown. As the Buffalo News reports, Wyatt said:
It is about this mayor, but there's been numerous mayors before him and … I'm going back as far as 1980 so you can't put it all on this mayor, but seeing that he's been mayor for 16 years, it does speak to that.
With Council staff working behind the scenes to produce a report highlighting the pros and cons of changing to a new form of government, the clock is ticking. After all, given that the mayoral election starts in November, the report must be submitted two weeks beforehand (roughly 90 days from now).
"I think it would be insane for us to continue with this same form of government that has not yielded the results that we would have thought," Wyatt argues.
Mayor Brown fired back by noting Buffalo already has someone managing the city's affairs. Not to mention, according to Brown — the mayor has done wonderful things for the city. "Well there is a huge difference," Brown said. "The mayor is elected by the people, is directly accountable to the people."
In short, the latest tug of war in Buffalo's government once again reminds why the philosopher Hegel concluded:
Genuine tragedies in the world are not conflicts between right and wrong. They are conflicts between two rights.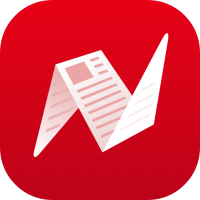 This is original content from NewsBreak's Creator Program. Join today to publish and share your own content.