According to NYC's Nightlife Advisory Board, New Yorkers should be allowed to drink out in the open
New York City — I once had an old basketball coach whose catchphrase went like this: "Sounds good in theory, but looks bad in practice!" In other words, though players often understood his play designs and strategies, when it came time for actual execution, in practice we'd often screwed things up.
Recently NYC's Nightlife Advisory Board advocated for more lenient public drinking laws. In fact, the advisory board, which is in charge of making independent recommendations for ways to improve policies that impact nightlife establishments, compiled a list of 15 recommendations. The list was sent directly to the mayor and City Council.
With the temporary legalization of takeout cocktails brought to an abrupt end last month, the advisory board is now pushing for more relaxed regulations concerning drinking in public, as the NY Post reports. If accepted, New Yorkers would then be free to openly drink their cares away in public.
According to the proposal:
New Yorkers need affordable options for all kinds of nightlife. In most global cities people can gather informally in squares and parks to drink with friends and even dance to the rhythm of impromptu concerts. Drinking in public spaces "should be regulated but not prohibited."
"In most global cities" is the operative expression. New York City isn't just any ol' "global city." Rather, it's by definition not only "the most densely populated major city in the United States" but also "the cultural, financial, and media capital of the world."
Quite simply, though in theory rational adults should be allowed to drink whenever, wherever they'd like, in practice, in particular for the City That Never Sleeps — such an idea could have disastrous consequences.
"I used to think drinking was bad for me," the joke goes, "and so I gave up thinking!"
The last thing New Yorkers need, ahem, is for anything to impair "thinking" in an already overcrowded, charged with intensity environment. "Residents near booze-soaked Washington Square Park are already feeling green around the gills at the thought," the Post notes.
Indeed, for anyone to truly consider the ramifications of having potentially tens of thousands of New Yorkers drinking liquor in public, at the same time, perhaps the thought alone will serve as cause for echoing my old coach's catchphrase:
"Sounds good in theory, but looks bad in practice!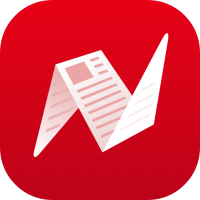 This is original content from NewsBreak's Creator Program. Join today to publish and share your own content.