As the pressure mounts about masking, parents & school districts wait for answers from the state
New York City — "My Child, My Choice," reads the protester's sign. Apparently when schools reopen in September, grumbles will be heard around the City That Never Sleeps. After all, some concerned parents are calling the mandated masking "cruel," even a hindrance to learning. 
"I'm not willing to send him to school with a mask," said Katherine Rohland, a Manhattan mom of a 3 1/2-year-old son. According to Rohland, forcing her tot to wear a mask at nursery school triggered withdrawn behavior. The required mask, apparently, led to her son's "shut down" — to the point of refusing to talk to anyone, when he put it on.
Ah, one can only imagine life as a three-year-old, let alone when abruptly confronted with having to cover your face with some mask. And the fact being forced to wear masks isn't in celebration of Halloween, heck, perhaps this makes the mandate sound all the more "spooky."
Somewhat sensitive to the latest uproar, Mayor de Blasio said the city was "for now sticking with the idea that, you know, wearing the masks is a smart thing to do in schools. We'll keep assessing as we go along. But I think for now it still makes sense."
Upon the state hitting a 70% vaccination rate, the state-wide mask mandate was lifted. Parents of school-aged children let out a sigh of relief. But such relief was short-lived. After all, disappointment quickly followed as parents learned their kids would still have to wear masks in school this coming fall.
Perhaps at the core of the issue is this: the COVID-19 vaccine is only approved for children aged 12 years and older. Clearly, this poses inconveniences for parents of small schoolchildren.
The laundry list of complaints ranges from difficulty with keeping masks clean to what Jessica Daily called her daughter broke out in pimples from her cheek to her chin due to wearing the mask at school all day.
"My fear," Daily said, "is keeping our kids masked so that [the governor] can mandate the [coronavirus] vaccine."
In short, it appears the parental frustration with the mandated masking policy stems from this: the government is still trying its darndest to figure out how to account for small children within the frame of COVID-19 vaccination.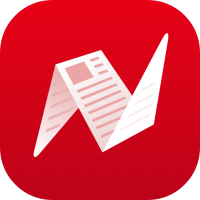 This is original content from NewsBreak's Creator Program. Join today to publish and share your own content.