So far, NYC's 'Behavioral Health Emergency Assistance Response Division' has been a success
New York City — "The mind is its own place, and in itself can make a heaven of hell, a hell of heaven." John Milton's famed insight strikes at the very heart of psychology. Indeed, because thinking is the "mother" of behavior, theories of criminal justice have long argued the key to reducing crime often lies in addressing undiagnosed mental issues.
According to early data, for certain nonviolent emergency calls, the city's pilot program that dispatches mental health specialists and paramedics — instead of police — has been a success. And by "success," it's meant as judged by the following standard: more New Yorkers have accepted assistance and fewer have been sent to the hospital.
Simple as that. ...
In June, the city started its Behavioral Health Emergency Assistance Response Division, or B-HEARD, with the hope of providing greater support to those struggling with mental health issues. Indeed, B-HEARD appears better suited to address issues ranging from substance abuse to a host of other "internal conflicts," which often spill over into emergencies.
According to the report,
In 95% of cases, people accepted care from the B-HEARD team, data from the city shows. That's compared with 82% for traditional 911 response teams, which include police.
Additionally, 50% of people treated by B-HEARD were transported to the hospital for more care, a far lower number than the 82% who are transported to the hospital with traditional 911 response.
It's not by accident the most famous psychologist in history, some guy named Sigmund Freud, initially called his psychoanalytic approach "the talking cure." After all, because perception is reality, in far too many cases — individuals who succumb to substance abuse or self-harm are merely in need of help. The mental health specialist, then, primarily serves as someone who helps alter the sufferer's reference frame.
When you change the way you look at things, the things you look at change. Such is the nature of the human condition!
Regarding the success of B-HEARD so far, U.S. Rep. Jamaal Bowman, D-N.Y., tweeted: "This is great news. A smarter approach to public health and public safety. A smarter use of resources. And the evidence — from Denver to New York — shows that responding with care works."
In short, by no means does the above suggest B-HEARD's providing greater support to those struggling with mental health issues is the cure-all for crime. Rather, the latest data seems to indicate — in some instances, particularly regarding nonviolent crimes, mental health specialists prove to be not only more cost-effective but also more effective across the board.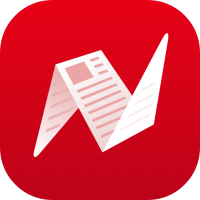 This is original content from NewsBreak's Creator Program. Join today to publish and share your own content.