Friday, Newark's only drive-in movie theater reopened with a bang
NEWARK, NJ — There's nothing we humans prize more than "uniqueness." After all, if the ground were littered with diamonds, perhaps they'd cease to command their hefty price, let alone remain "a girl's best friend." As for prizing uniqueness, nothing is as unique as that which is the "one and only."
Moonlight Cinema is the one and only theater of its kind in Newark!
Friday night marked the reopening of Moonlight Cinema, the first drive-in movie theater in Newark since the 1980s. Quite appropriately, Newark native Michael B. Jordan's film Just Mercy was featured on the big, pardon, huge 55-foot screen.
Last year in the heart of a pandemic, the Moonlight Cinema once again proved why that old stock investment adage is true: buy when everybody is panicking and selling. Indeed, while most of Brick City was on lockdown, the Moonlight Cinema's owners — Siree Morris and Ayana Stafford-Morris — seized a golden opportunity. And they were rewarded, as people delighted in the much-needed escape and entertainment.
"I think it's wonderful," said Fawn Ross, a Newark resident. "People are hungry for things to do. We have friends who came from New York to support Newark."
With more than 300 carloads of people on hand to support Newark's first pop-up and drive-in theater in four decades, Friday night's reopening was a success. And striking success in the Newark area seems to go hand in hand with the Moonlight Cinema.
Last year, when the Moonlight Cinema gave jobs to the youth, Newark's only drive-in theater captured the hearts of locals. Also, the theater stayed true to its name by offering moonlit highlights of the contributions made by Black-owned creators.
Tracey Pridgen, who was on hand Friday night, added, "Newark's got it going on! I don't see anything like this in Brooklyn."
In short, with Michael B. Jordan's films being showcased this weekend, Creed 2 and Hardball, and next weekend features another Newark native, Queen Latifah and three of her movies, it appears the Moonlight Cinema and Newark are a perfect match.
Tickets are $12 and must be purchased online at their website.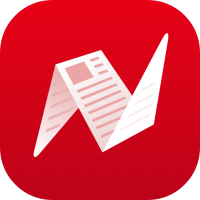 This is original content from NewsBreak's Creator Program. Join today to publish and share your own content.