NYC's Marriage Bureau resumes in-person weddings
New York City — On Friday, perhaps a few newlyweds around the city could be overheard saying, "T.G.I.F." After all, New York City's Marriage Bureau resumed in-person weddings. There are a few restrictions, however.
Whereas before the pandemic, lovebirds — whenever struck by Cupid's arrow — could stroll into the marriage bureau, not now. "Appointment only" reads the sign, even for lovebirds. Also, masks must be worn during the ceremonies.
"A lot of folks were waiting for this moment," said Mayor de Blasio, in his media availability. "A lot of folks have been waiting to get married. I can't tell you how many people I have talked to that said, 'We were planning on being married. We can't wait to get married.' Now it's time. New York City is coming back, and weddings are coming back."
With the reopening of the marriage bureau, virtual ceremonies are no longer available. Ah, after a 16-month shutdown, it's back to some good old-fashioned getting hitched in person.
Under new reopening rules, according to City Clerk Michael McSweeney, couples can only bring one witness. The reason being, there's a four-person limit in the East and West chapel. As for the whole business of getting married in NYC's Marriage Bureau, a list of celebrities have also said "I do" in one of the chapels. Heck, even Babe Ruth hit a marriage homerun at the city clerk's office.
"It feels great to be back," said George Taxi, whose flower stand is parked just outside the building. "Just being around people who are happy. ... It's one of the happiest days of their life, so to be a small part of that is great."
With the bureau's goal to issue 50 marriage licenses and conduct 50 weddings a day, which comes out to about one every 15 minutes, the demand seems to be at an all-time high. The clerk even anticipates demand will far exceed capacity, at least initially.
In short, despite the recent spike in COVID cases, New York City appears intent to press forward with the recovery plan. And part of that recovery calls for resuming in-person weddings.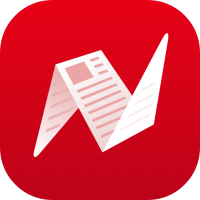 This is original content from NewsBreak's Creator Program. Join today to publish and share your own content.